Magento vs Shopify: Which platform is the best for your business?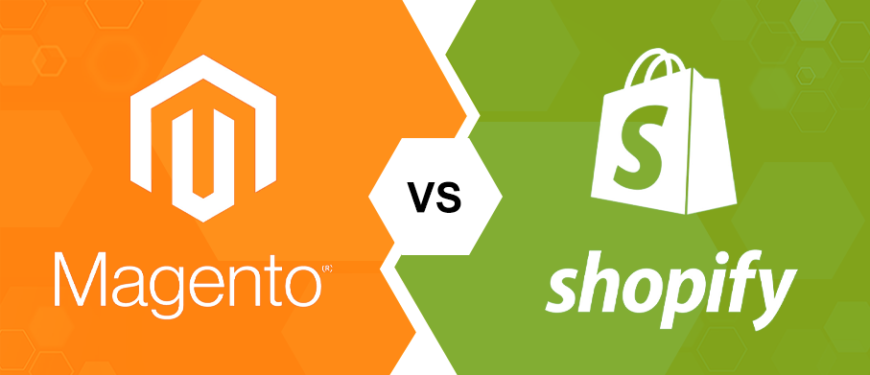 When looking for an eCommerce platform for your online business, Magento and Shopify are two names that you will have likely come across.
With Magento racking up over 300,000 merchants and Shopify a whopping 600,000 – they're both extremely popular in the world of eCommerce.
But while they are often left to battle it out for the number one spot as the leading eCommerce platform, their differences are frequently overlooked.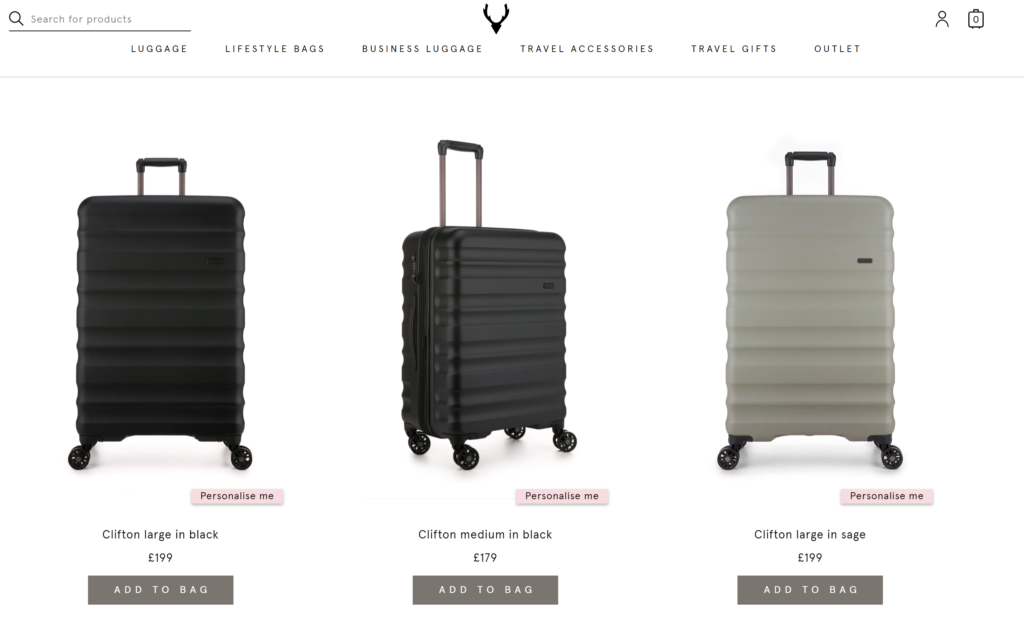 For business owners, your online store and its potential future success lie partly in the hands of whichever eCommerce platform you choose. There are many important factors to consider before deciding which platform is the right match for your business needs.
Things like scalability, performance, cost, customer support, and third-party integrations are all essential factors that shouldn't be overlooked.
It's a lot to think about, I know, but that's why I'm here to help you.
Throughout this blog post, I'll take an in-depth look at both providers – answering the all-important question: Magento or Shopify?
Magento vs Shopify table of contents
Magento vs Shopify
There's a whole bunch of Magento vs Shopify comparison articles on the World Wide Web underlining the similarities in both platforms. But the thing is, even though they serve the same purpose, Magento and Shopify are entirely distinct – like chalk and cheese.
Everything from their core structure to their apps and extensions, even their payment gateway options, are different. In fact, pretty much all of their functionalities are unalike.
But how different are they?
Launched in 2007, Magento is a self-hosted platform that's extremely well-known for its large user base. This includes individual merchants as well as some of the biggest brands around today.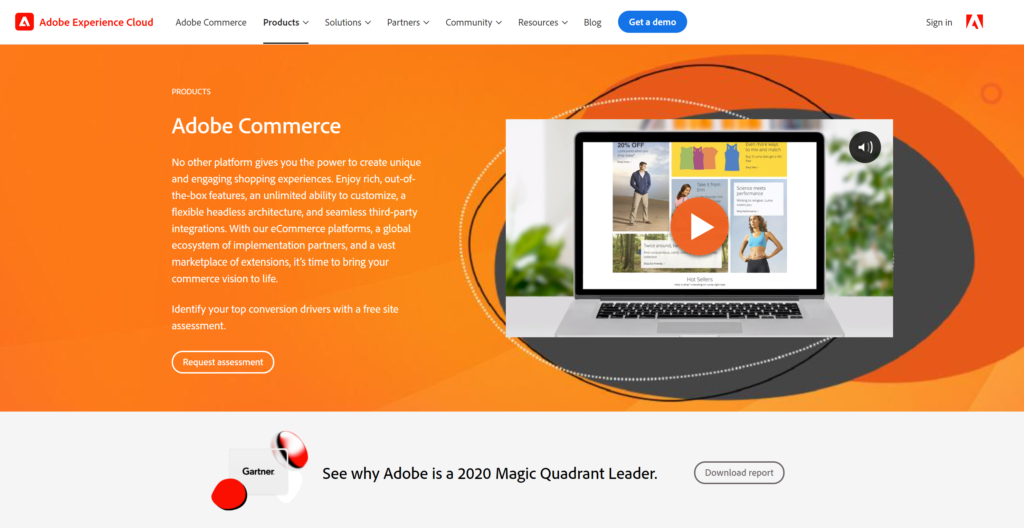 Built on open source technology, it provides users with a tremendous amount of flexibility and customisation, which is something that you don't get with Shopify.
Presuming you have some coding knowledge, there are no limitations on how you design your store. Therefore, if you're looking to create something personal that stands out from the crowd – Magento is the way to go.
Because Magento is a self-hosted eCommerce platform, you'll need to commission your own hosting solution.
On the other hand, Shopify is a hosted eCommerce platform. Aimed at the less technically minded users, Shopify provides a much less hands-on approach than Magento.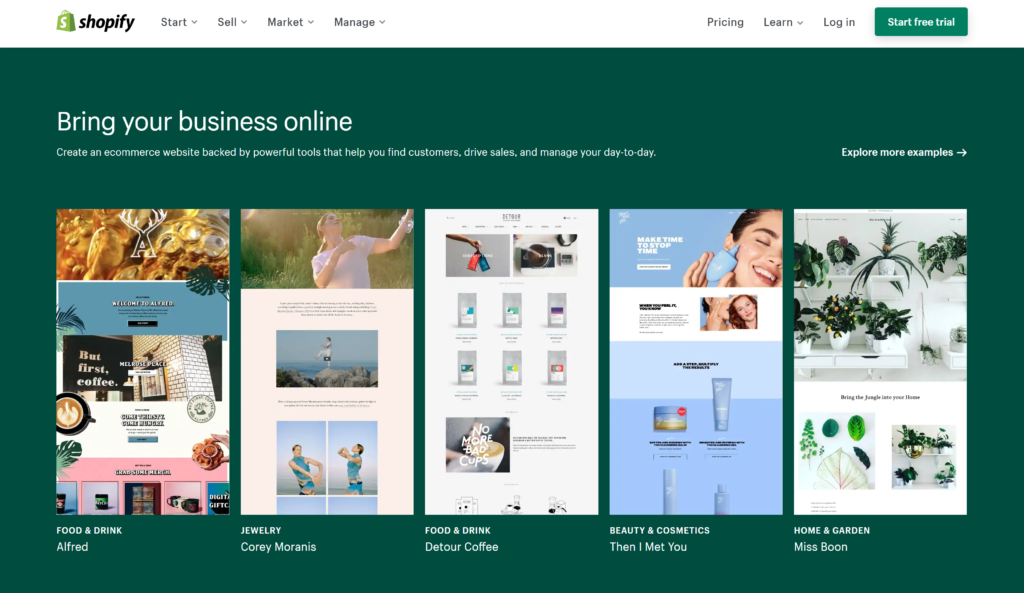 Firstly, rather than having to search for your own hosting solution like you do with Magento, Shopify offers a number of monthly subscription fees in return for shared hosting infrastructure. Simply put, this makes it easier for users to get their store up and running quickly.
The Shopify website builder makes it easy for novice users to build an eye-catching store without coding. It offers more than 100 mobile-ready themes that optimise to almost any sized screen or device.
But this isn't a popularity contest, and since I've established the standing of both Magento and Shopify, it's time to find out which of these eCommerce platforms is the best match for your business.
Ease of Use
If you're new to building eCommerce websites, one of the most important things to consider when choosing an eCommerce platform should be ease of use. This can have a big effect on how easy it will be to build your website, while it can also impact your customer's shopping experience.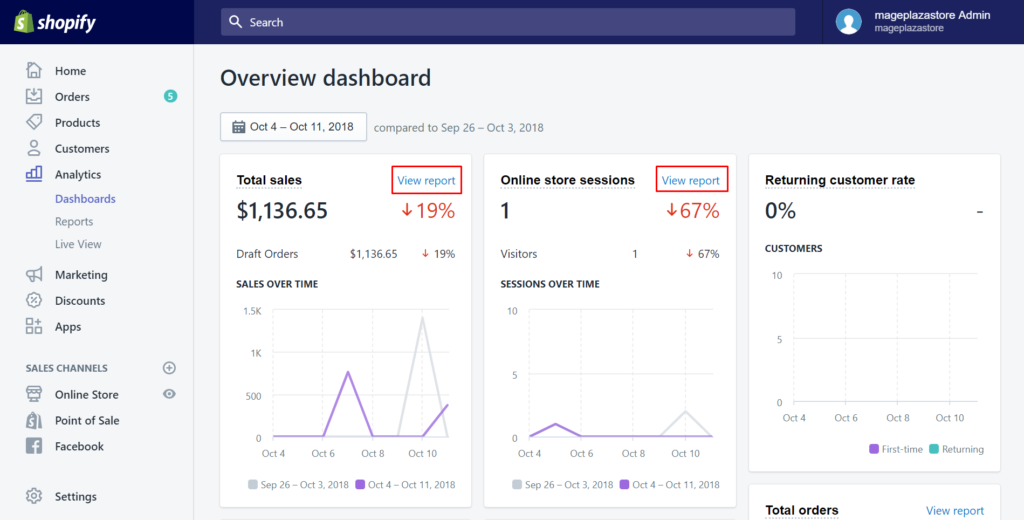 When reading this section, it's crucial to consider how much you already know about setting up and managing eCommerce stores. By doing this, it should help you to understand which platform will provide you with the best overall user experience.
Magento
Magento has been built on open source technology, which means that its source code can be modified by the user. Not only does this boost the customisation options, but it also gives the user complete creative freedom over the design of their website, from the user journey through to the sales funnel, and complete creative design of the checkout process.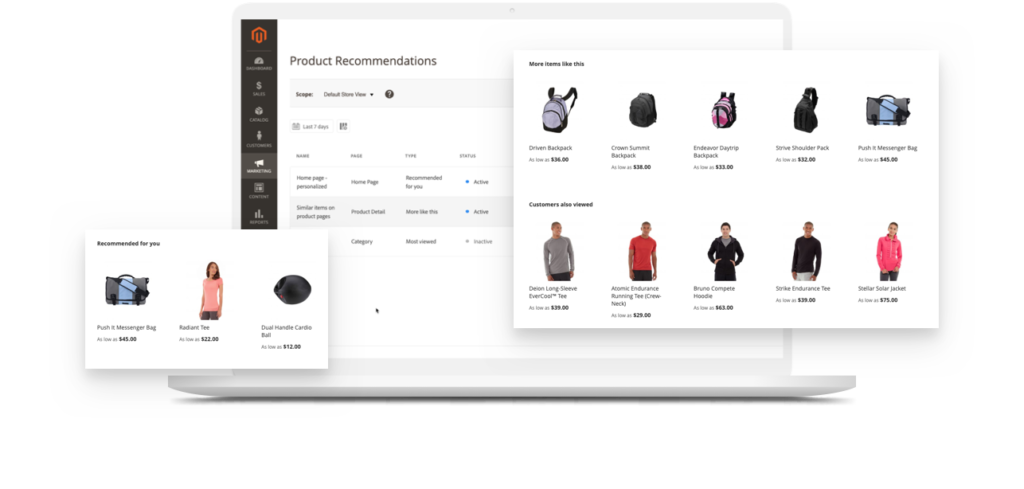 Being an open source platform it comes at a price; there is a steep learning curve and it is rather technical compared to Shopify. If your knowledge of web programming HTML/CSS/JavaScript/PHP coding isn't up to scratch, you'll struggle to see the full potential of Magento. This is where you will need external support such as an experienced Magento developer or Magento agency to help customise your online store for you. 
Realistically, Magento is aimed at medium-sized to large businesses with a bigger budget, more products, or a tech expert to help with the website building process. Among the leading brands that use Magento are Coca Cola, Nike, Ford and Harvey Nichols.
Smaller businesses or inexperienced users may struggle with Magento.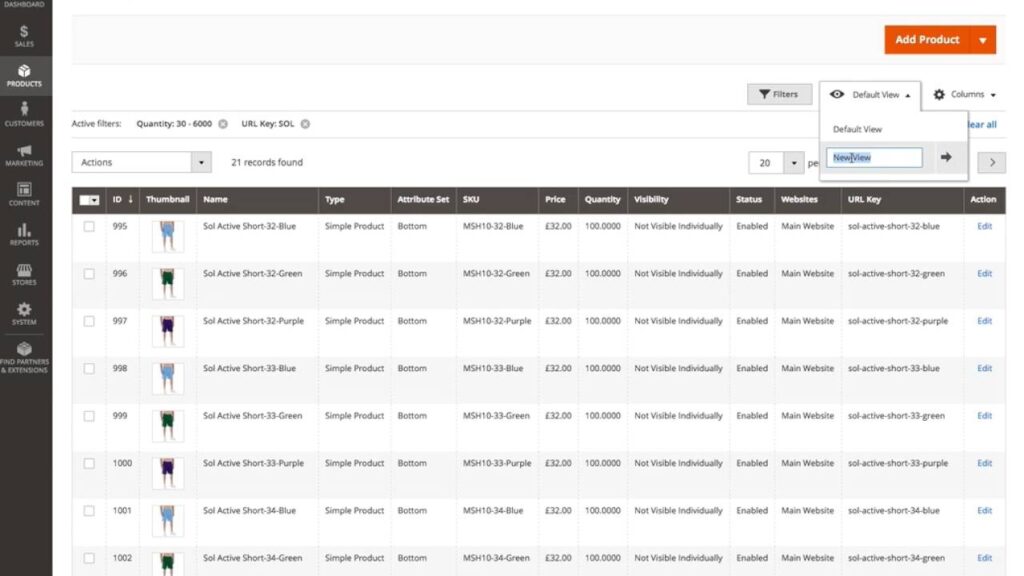 For example, adding individual products one at a time can be tricky and time-consuming, while the option to import all your items en masse is easily workable for larger businesses with more products.
Overall, the Magento CMS (Content Management System) is less user-friendly than Shopify's interface, unless you opt for Magento Commerce (now called Adobe Commerce) aimed at enterprise-level businesses, which comes with a hefty yearly licensing cost. However, the upsides of being an open-source platform widen the scope in terms of customisation.
Shopify
On the other hand, you have Shopify, with an intuitive interface and drag-and-drop website builder. Even if you're new to eCommerce and website building, it's effortless to make a professional-looking store with Shopify.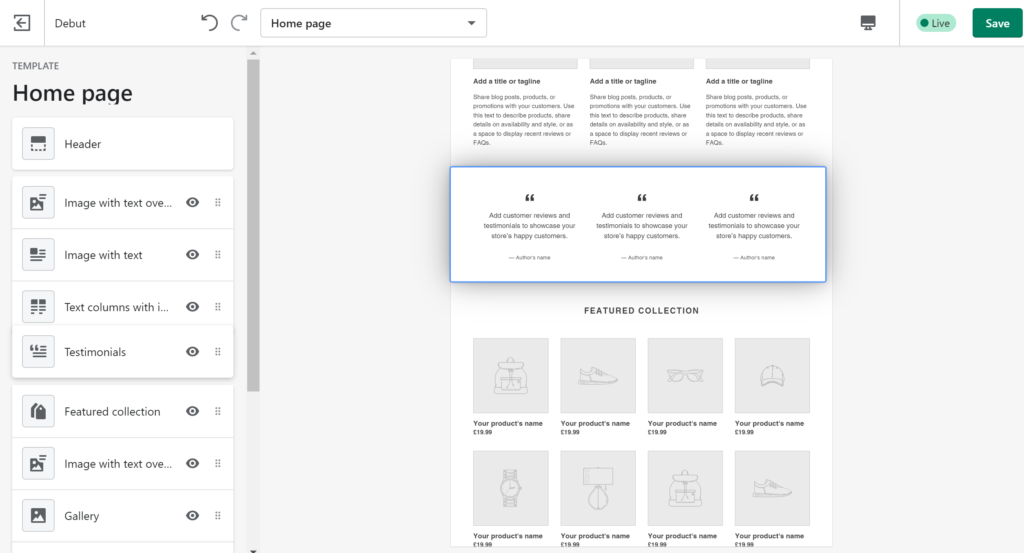 By re-arranging elements that you've dropped onto your pages, you can create an eCommerce store that resembles your brand without using a single line of code. If you have little experience in building websites, Shopify provides you with all the necessary tools to get your store up and running quickly and more cheaply than customising a Magento store.
With Shopify's accessible wizard mode, you can set up your store in moments. However, customisation can have its limitations since you won't be able to fully customise everything, for example the checkout process.
While Magento is designed to facilitate a wide range of customisation scenarios, Shopify is more focused on simple things such as user experience and ease of use.
Still unsure which platform to choose? Well, ask yourself this.
Does your business require Magento's approach with its complete creative freedom and options to customise all aspects of your website? Or are Shopify's simple tools and intuitive interface more suitable for building and managing your eCommerce store?
While you think about that, let's take a look at the wide range of themes and templates on offer from both Magento and Shopify.
Themes and Templates
The theme of your website makes up the frontend for your eCommerce store, which is crucial for brand recognition, attractiveness and ease of navigation and use for customers. So selecting a suitable theme is essential.
Magento's Marketplace offers 11 premium themes to choose from, ranging in price from $30 to $499, which is rather limited. There are many other online marketplaces selling premium themes. You can also create your own one-of-a-kind custom theme with Magento, assuming you're an expert when it comes to coding or have a large enough budget to hire an agency to do this for you.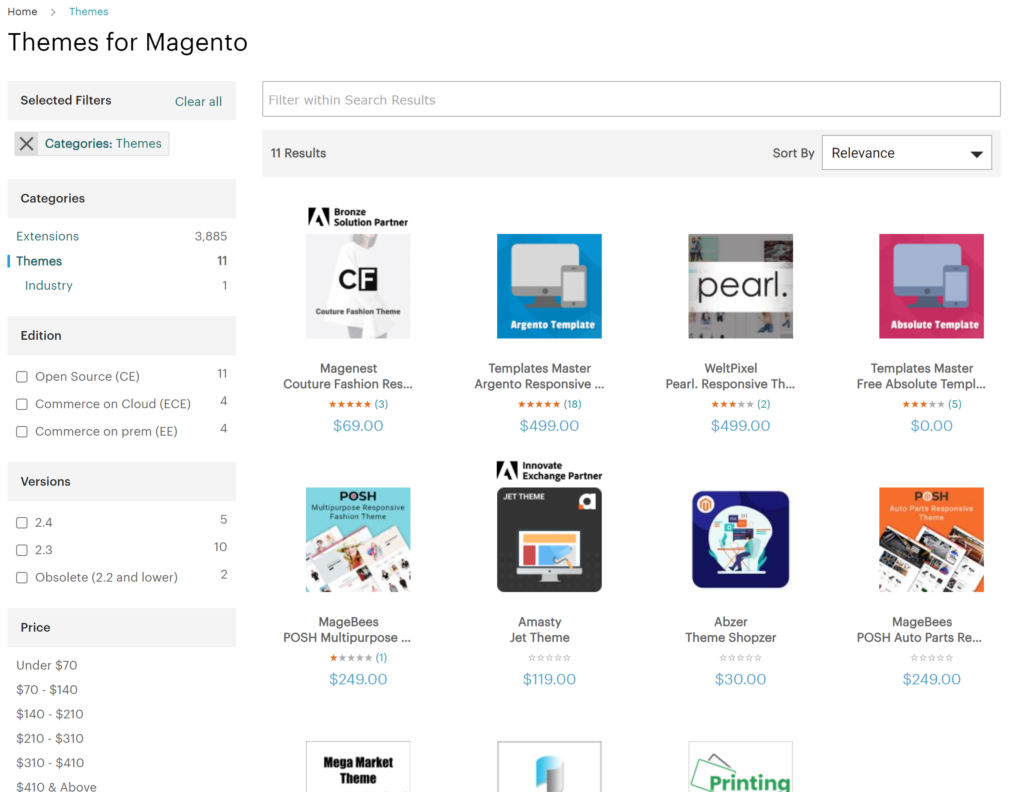 If you've read this article from the start, you'll know that Magento is a highly flexible platform. This really comes to the fore when it's time to customise your chosen theme.
Shopify has more than 70 premium store templates to choose from. Shopify's themes range in price from free to $180, although they don't vary too much in terms of their look – which is modern and contemporary. For users who are looking for a less hands-on approach when it comes to designing their website, Shopify offers plenty of attractive themes to pick from.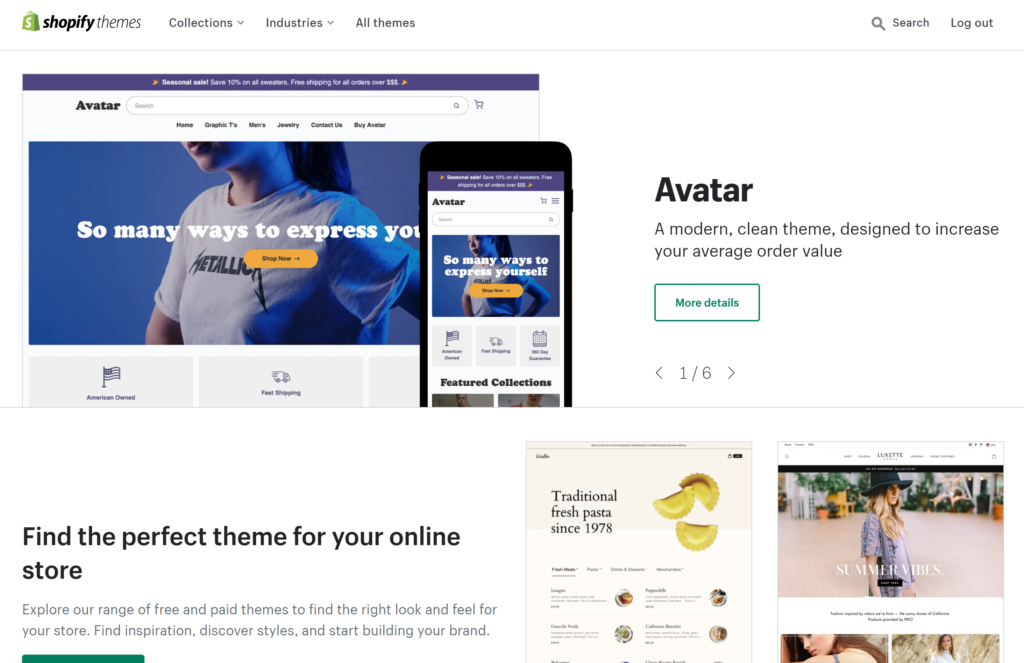 Once you have chosen your theme, you are free to customise it to a certain degree. The options are much more straightforward with Shopify, but there's enough to make your website look professional. You can customise things like the colour palette, font, layout options, integration of social media feeds, changing the background image and many more. But it's when you start looking for the more advanced options that you notice the appeal of Magento's open source technology.
You'll see a lot of users favouring Shopify because it has a greater number of themes to choose from. And heck – it's understandable! However, choosing between Magento and Shopify requires you to dig a little deeper than that. Like I said before, ask yourself what's important before making your final decision.
Speed and Performance
According to NNG, 47% of users expect a website to load in less than 2 seconds. This statistic alone highlights the importance of your website's speed and performance. Further studies carried out by NNG reveal that users are likely to leave your website if the load time exceeds 15 seconds. 
When talking about speed and performance, Magento and Shopify have their own unique plus points. Arguably, Magento is known for being one of the leading eCommerce platforms because of its robust performance and performance-oriented tweaks.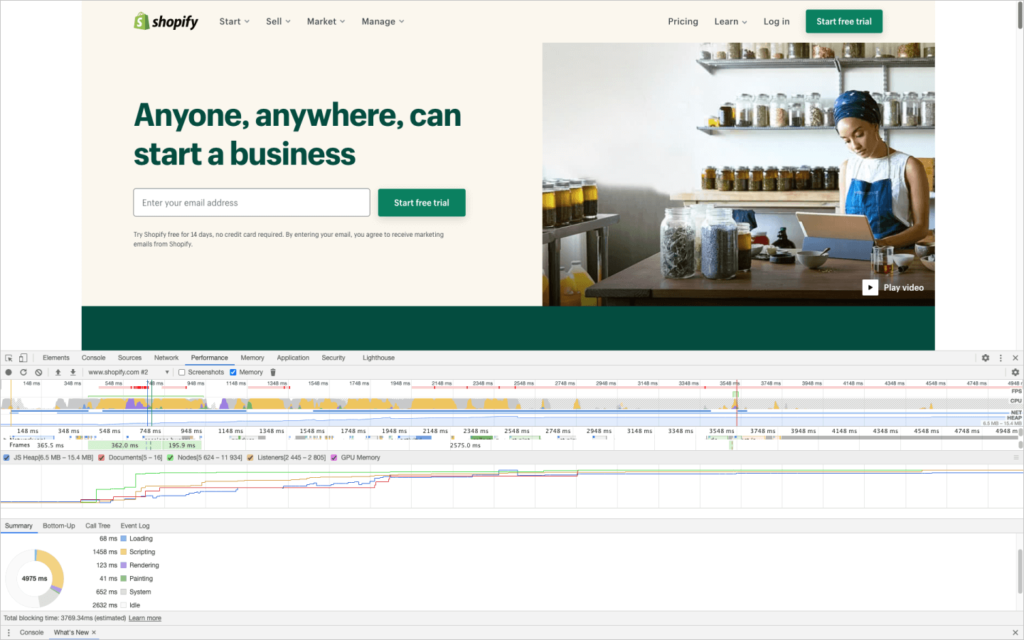 A study back in 2019 saw typical Shopify stores taking 2.6 seconds to load before page content appeared, whereas Magento typically took 2.8 seconds. However, this will vary depending on your hosting infrastructure, how efficiently your website is built and any third-party integration that may be running on your website. With that in mind, the study saw larger Shopify stores taking on average 6.8 seconds to load and Magento only 6.0.
With Magento being a self-hosted platform, you can choose your server and make the necessary adjustments to optimise the performance of your website. You have two options to choose from when using Magento: Magento Open Source and Magento Commerce. 
Simply put, Open Source delivers the features you need to build and grow your store from the ground up. However, for those who need an all-in-one cloud solution, consider Magento Commerce.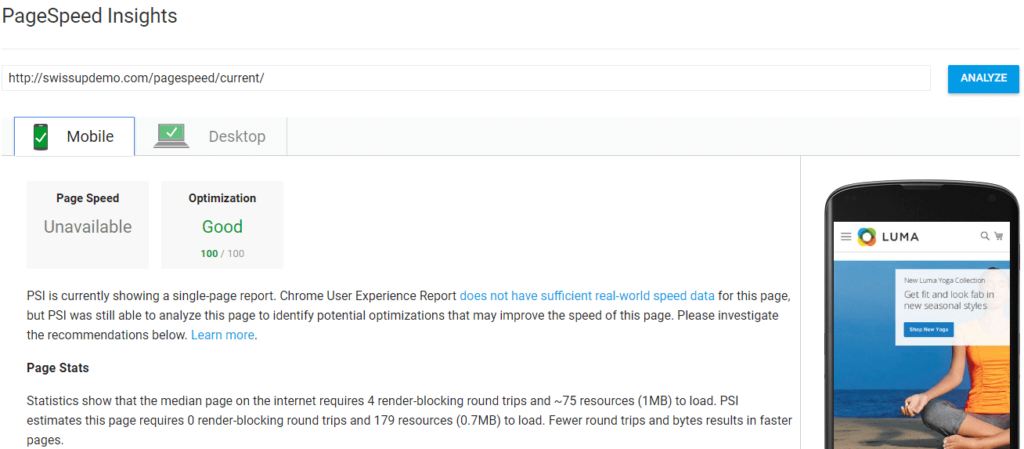 This alternative hosts your store on Magento's cloud platform, so there's no need to worry about server problems or downtime. In addition to this, you get all of the advanced premium features and an unrivalled ability to integrate third-party extensions seamlessly.
Magento Commerce is more expensive than Open Source, but it's definitely worth it if your hosting and web support skills aren't up to scratch.
What you get with Shopify is a hosted solution, which means you don't have to worry about page loading speed or the overall performance of your eCommerce store. The downside of this is that you have very little control over any hosting and server adjustments. While this will suit certain users, others may find it restricting.
Apps and extensions
Being able to expand your website and integrate it with any third-party applications is essential for business growth. You may want to extend the functionality of your website by adding product subscription options, email marketing features and integration with Facebook, all to help increase your website sales.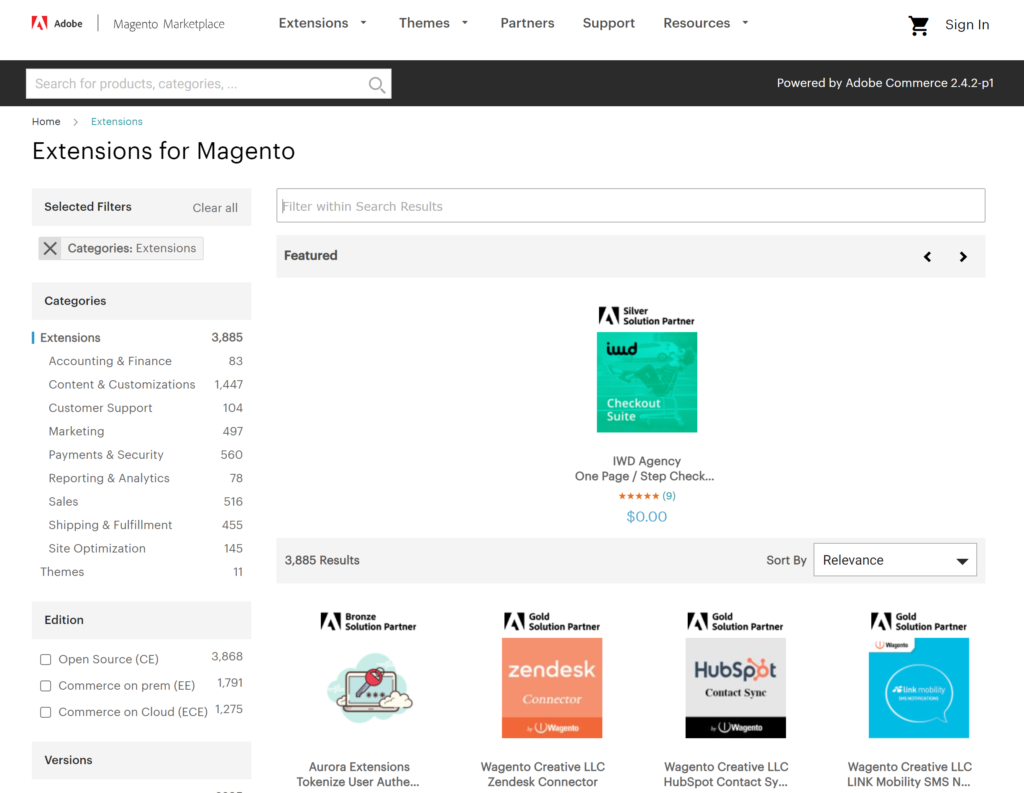 The Magento Marketplace is home to 4,000 extensions and themes that seamlessly integrate with your eCommerce store.
The majority of these extensions are complex, and will hugely enhance the performance of your Magento website. When searching for extensions in the Marketplace, you can filter your results based on popularity, price, and category.
Shopify's app store is also home to thousands of free and paid apps. Most of these apps have a simple one-click integration.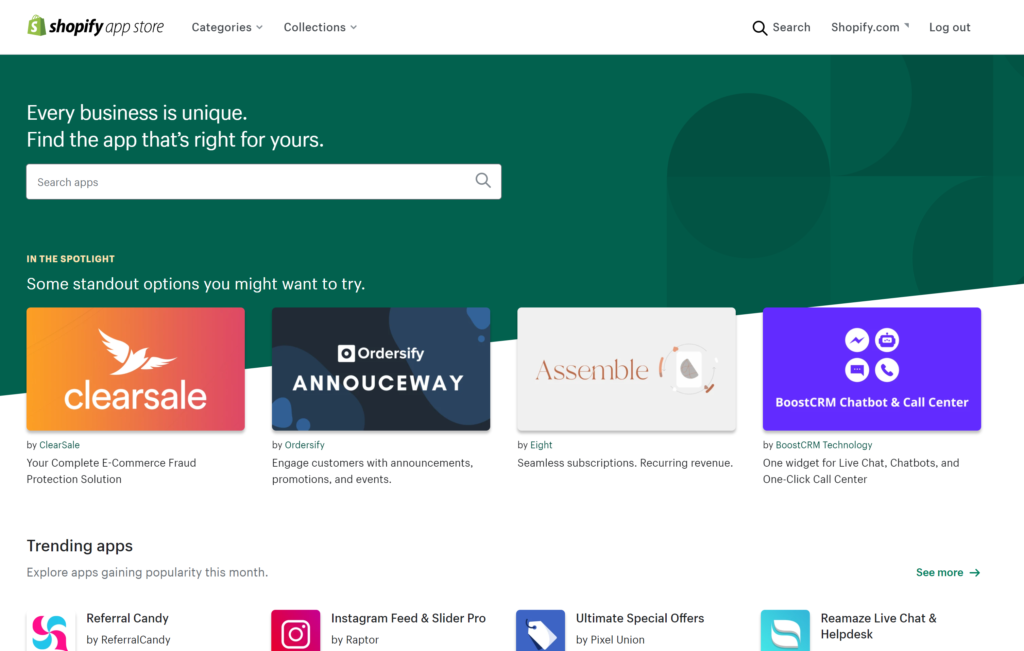 One thing that I like about the Shopify app store is that there are lots of recommendations. They have current staff picks on apps that will enable you to integrate things like Better Sticky Add to Cart Button, Add Size Carts and Image Measurements, and Boost Conversion, which features recently purchased popup notifications.
Overall, both Shopify and Magento boast some strong complementary addons. Both platforms have a vast library of extensions for boosting performance, SEO, customer experience and more. Shopify's App Marketplace does also provide helpful recommendations and easier-to-find useful apps. Although Magento has recently revamped its Marketplace to provide more stable extensions, many do require technical knowledge and coding skills to install and set up.
Payment Gateway Options
Firstly, connecting a payment processor is required if you want to start making money by selling your products online. Essentially, these are services that allow you to take card payments from your customers – think of them as the online version of a card machine.
Magento supports hundreds of payment processors including all major payment gateways such as PayPal, Stripe, Sage Pay, Authorize.net, and AmazonPay. The wide range of processors makes it possible for your business to grow internationally and connect with customers who speak a foreign language.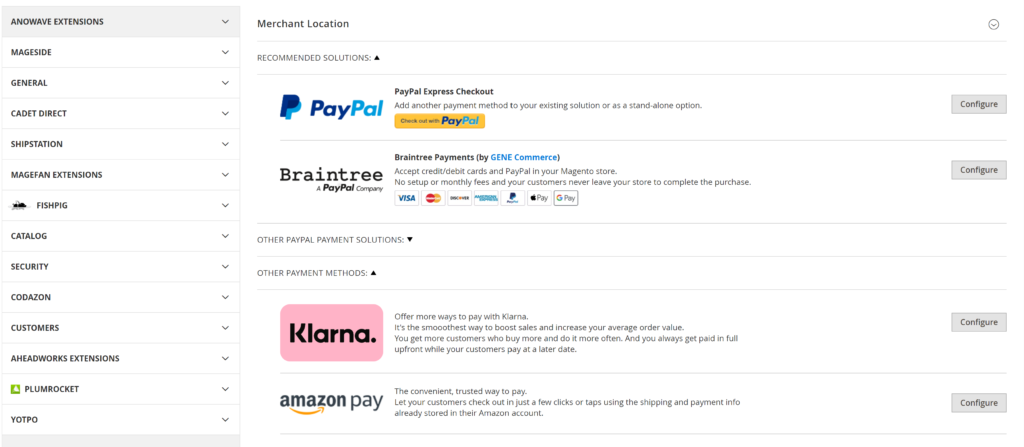 Be aware that because Magento is a hosted solution, implementing a payment processor can be difficult. You will need to be PCI compliant and may have to fill out lots of forms, register a merchant account with a bank and undergo a whole technical set-up process.
And then you have Shopify, which is the first eCommerce platform to set up its own payment processor – called Shop Payments. This intuitive feature allows users to manage payments directly from their dashboard. With no lengthy application process or PCI compliance maintenance, this service is all built into the Shopify platform. Furthermore, it does away with the transaction fees from payment gateways such as PayPal, meaning that you make more money per sale.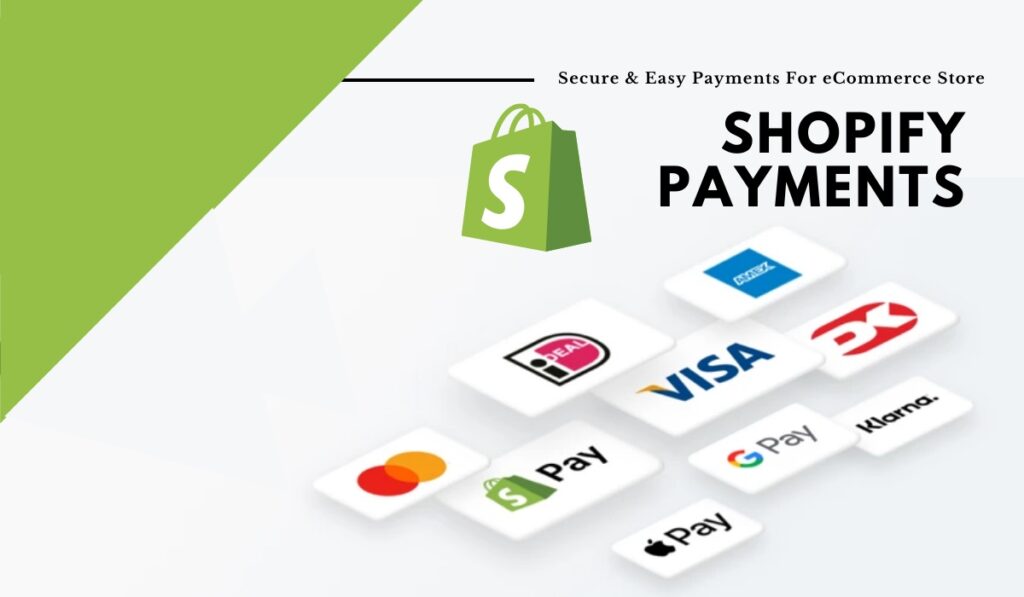 Shopify makes it quick and easy to start accepting payments online; however, it's not readily available in every country, with strict terms and conditions and hefty chargeback fees, and they may even freeze your account without prior notice if they suspect fraud or errors.
Just like Magento, Shopify also supports all major payment processors such as PayPal, AmazonPay, Bitcoin and many more. On top of that, Shopify Payments is the way to go if you want a low credit rate and no hidden fees.
SEO and Marketing
All the time and effort you put into carefully creating your wonderful online store could potentially go to waste if you don't employ powerful SEO techniques. You need to make sure that your chosen eCommerce platform allows you to apply profound SEO principles.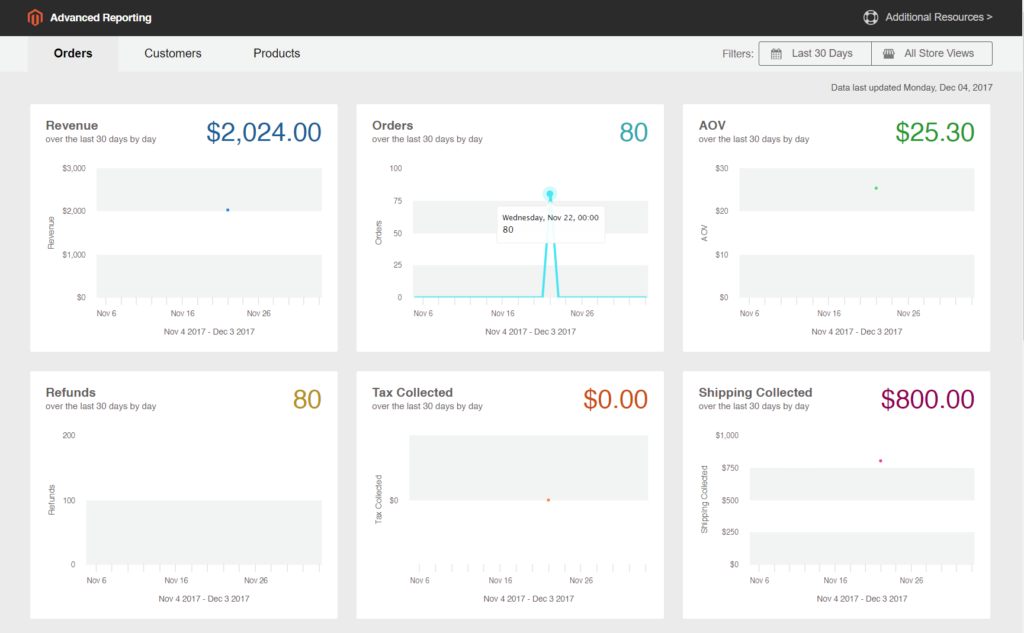 Both Magento and Shopify offer brilliant functionalities and integration with marketing tools. They also allow basic practices to ensure higher SERP (Search Engine Result Page) positions that translate into store revenue.
The Magento platform provides many built-in SEO opportunities, including editing product SEO descriptions, image alt tags, generating a sitemap, canonical URLs, URL rewrites and redirects and many more.
Magento has also partnered with leading marketing software providers such as DotDigital for intelligent email marketing and Yotpo, an eCommerce marketing platform. All of these are fully integrated with Magento so no additional integration effort is required.
Besides support for third-party marketing platforms, Magento also boasts helpful features to generate further income including the ability to upsell products, offer promotional pricing and hand out coupons. There's also multi-tier pricing for quantity discounts, which encourages customers to buy more to reach those discounts.
Furthermore, Magento Marketplace offers almost 500 marketing extensions to help boost your SEO and marketing efforts.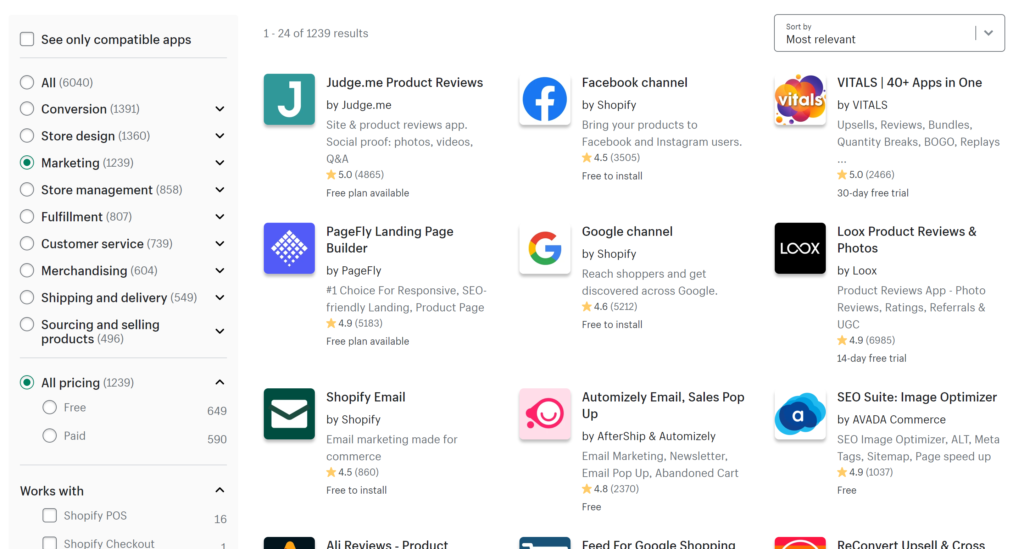 In the past Shopify was a lot weaker compared to Magento when it came to SEO support, but in recent years they have transformed their platform and become the most SEO friendly eCommerce platform out of the box. Shopify closely matches Magento's SEO performance but with slightly more features and easier to use tools.
Shopify also comes with extensive marketing tools for any shop owners to increase product visibility and promotion. You can sell directly on Facebook and integrate with other social media websites, including Twitter and Instagram. You can also generate discount rules such as one buy get one free promotions, offer gift cards, encourage customers to leave product reviews, and integrate with third-party email marketing software to run email campaigns. If that isn't enough, their app store has over 1,200 marketing apps to help your website reach more customers.
Customer Support
Customer support is vital if you want to run a successful eCommerce store. Thankfully, both Magento and Shopify provide excellent customer support features for their users.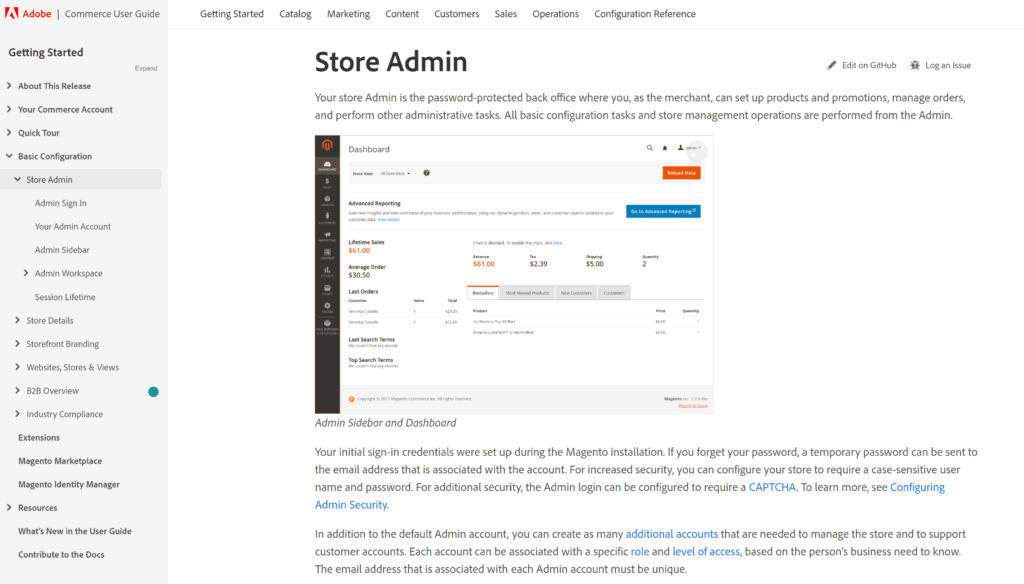 Let's start with Magento, which is well-known for its community-based support with over 260,000 developers worldwide. Magento is very development focused, so they have very well documented guides to help you set up and run your store.
As Magento is an open source solution, there's no phone or live chat support which you get with Shopify. You can contact Magento via telephone and email, but you'll be directed to a salesperson and not a wiz who can help you out with a technical problem.
Unless you pay for an annual subscription to Adobe Commerce (Magento Commerce), who will provide support at a hefty sum, you'll still need your own development team or agency to support your development requirements.
Any technical issues regarding Magento go through the Magento Forum, which is packed full of Magento certified individuals as well as frontend and backend developers. In addition to this, you can seek support from established Magento agencies who can help you from store creation to management.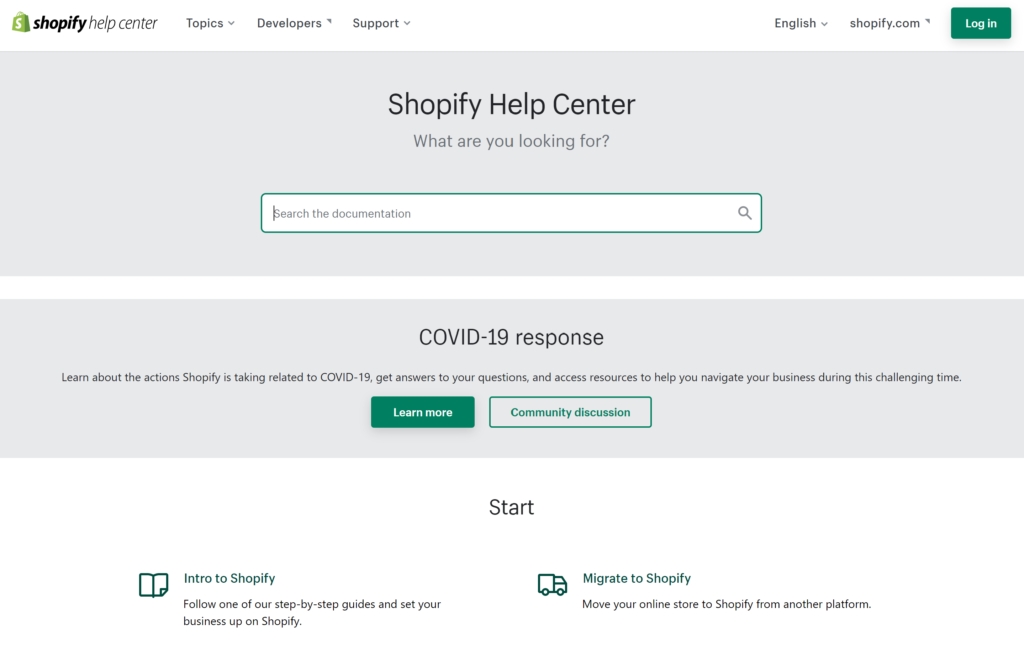 Shopify's customer support is incredibly extensive – you can contact its customer support team 24/7 via email, live chat or phone. Their support options expand across social media, community forums, video tutorials and advanced specialist support as well.
But sadly, there are some issues.
While their support team is always in reach, receiving help for a technical problem can unfortunately be tricky at times, and you may not find the answer you're looking for straight away. More often than not, for any queries regarding technical problems such as coding, you're better off using the Shopify forum for help.
Secondly, in order to access the support team via phone, you're required to search through the Shopify forum for a solution first. This is a standard practice used by most customer support desks, but regardless of how common it is, it's slightly annoying.
Shopify does have an ever-growing partner community, mainly located in North America. They also boast a large number of developers who can be commissioned for development support.
What Do They Cost?
Shopify is a hosted solution, so they take care of the platform itself and you don't need to worry about sourcing your own hosting environment or managing the codebase. Shopify offers three simple pricing plans to run your store on their platform. The basic plan starts at $29, and the advance plan goes up to $299 a month, all depending on which features you require and the number of staff accounts you need.
There are additional add-ons you may want to consider, such as their POS system at an additional cost of $89 a month. Shopify does not charge any additional transaction fees when using their payment gateway; however, if you use an alternative payment processor, additional fees do apply.
Magento, on the other hand, is an open source platform, so all the software is free to use. You will need to install and set up Magento on your own private server and source your own hosting environment. The cost of a server will vary depending on your requirements, and it's best to speak to a Magento hosting provider specialist for an exact quote. 
Besides hosting, other additional costs involved in adopting the Magento Open Source platform include any theme development and extensions that you may be using, and integration with a third-party payment gateway.
Both Magento and Shopify offer an enterprise-level solution aimed at larger-sized businesses that turn over in the millions annually online. Magento has what used to be called Magento Commerce, now renamed Adobe Commerce, and Shopify has Shopify Plus.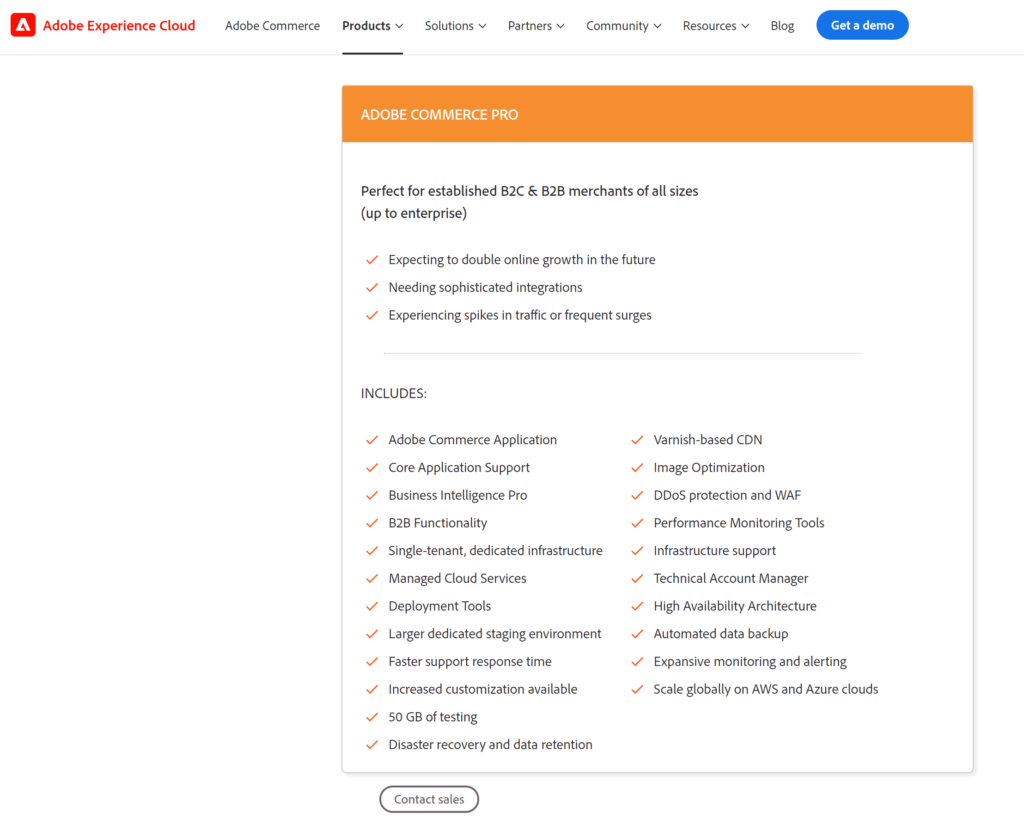 Shopify Plus starts at around $2000 a month, and Adobe Commerce is roughly the same sum on a monthly basis, depending on turnover and business size. So you can be confident your business has access to a scalable solution should you need to expand.
It's tough to draw a price comparison between Magento and Shopify due to their differences in hosting solutions. Although Magento Open Source is free, which is very attractive to businesses, it will cost a lot more for you to customise and build your own unique store. In contrast, Shopify is a quick and cheap solution for launching a store quickly. It all depends on your business requirements and goals.
Magento vs Shopify: Which Platform Is Right for You and Your Business?
The functionalities of either platform can ensure the success of your eCommerce store, but essentially it all boils down to which one is the most suited to your business needs.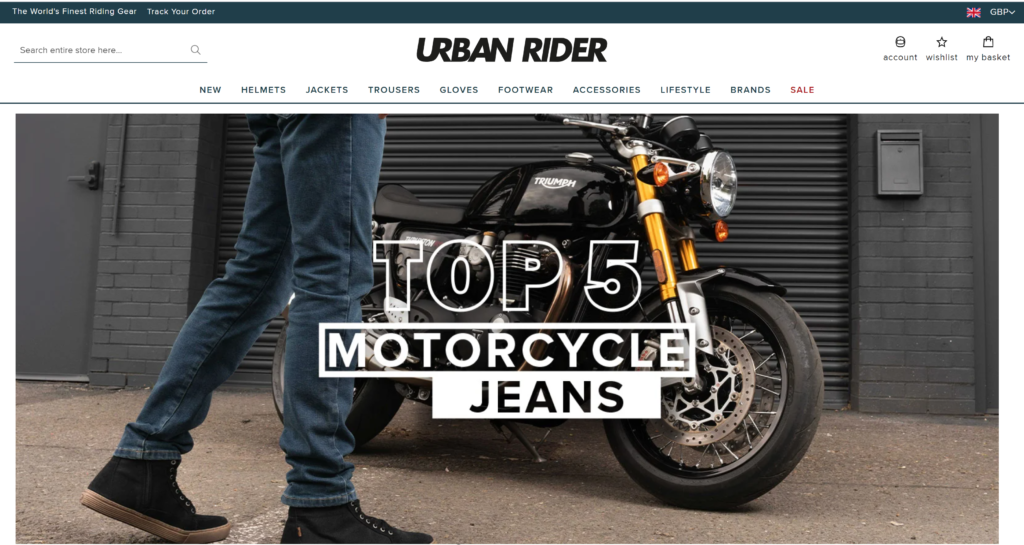 There isn't a one-size-fits-all. The answer depends on your business requirements and objectives, the size of your operation and your budget, and how large and complex your business is.
If you need to completely design the entire website, from the user journey to the checkout, implement complex functionality and support B2B capabilities, then you'll want to go with Magento. Shopify, being a hosted solution, is ideal for smaller businesses and startups looking to get going quickly. But Shopify comes with limitations when it comes to customisation, as you won't be able to customise the checkout process.
Magento may feel like a great option but it does require technical expertise and a business with a bigger budget. With Magento, you don't have to pay for the installation of your store, nor do you have to pay for day-to-day transactions. You'll also benefit from the creative freedom which is lacking with Shopify.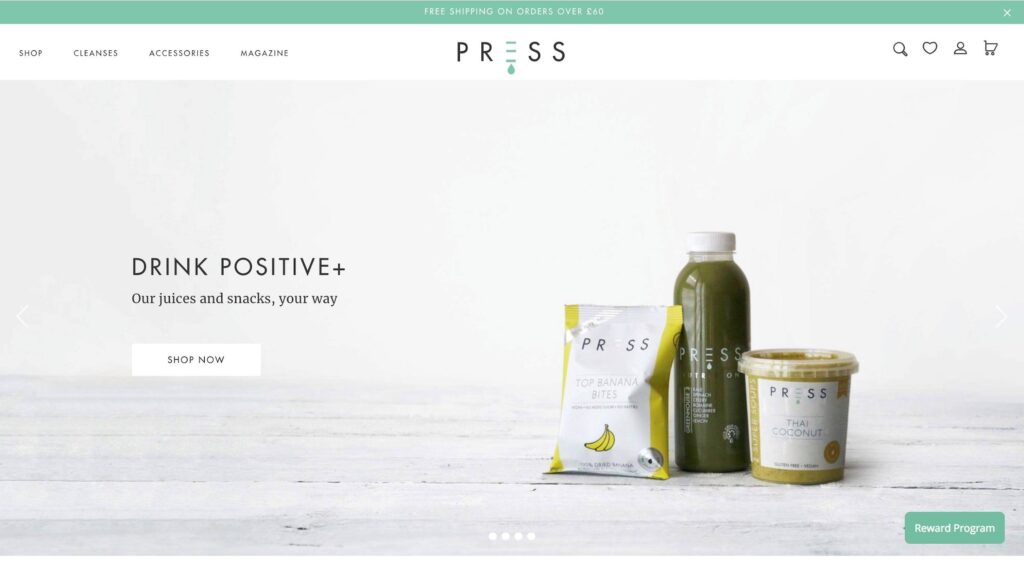 Magento is incredibly powerful and offers complete creative freedom and bags of potential growth. Without a doubt, Shopify is one of the best eCommerce platforms for a smaller business on a smaller budget.
But arguably, one of the most appealing factors about Magento is the potential future growth of your store on a robust platform. Both platforms offer an enterprise level, so there is plenty of opportunity for growth. However, it's often found that once businesses grow a certain size on Shopify they typically migrate over to Magento. Rarely do you see Magento merchants move down to Shopify.
A comparison review such as this one is there to help make your decision easier, but at the end of the day, it's all about what your business requires.
It's potentially a life-altering decision, so be wise and take your time.
Magento or Shopify: which platform are you going to choose? Let me know by commenting in the box below.
Author
Steven Wu
Steven has been working in the eCommerce market for over 8 years. Specialising in Magento eCommerce development and has a passion for Wordpress. Has worked with clients such as HTC, Cisco, Hitachi, BT, Panasonic, HSBC and Natwest. Steven enjoys reading and rock climbing at the weekends.