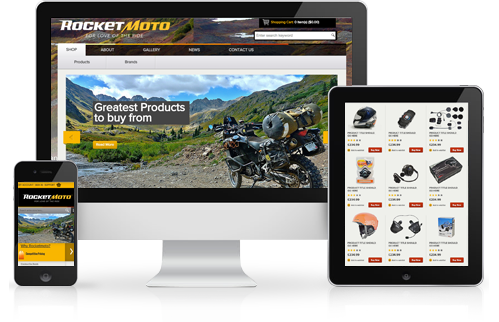 Magento Web Design
At R & W Media, we pride ourselves not just on our technical capabilities in working with the Magento eCommerce platform but also our beautiful, engaging, mobile friendly and SEO friendly website designs.
When it comes to designing, our thoughts are always from your customers' perspectives. We ask ourselves how can we retain customers on your website keep them there. Furthermore, we help drive them through the sales funnel and finally through to checkout without any complications, whilst simplifying the process from the very start.
We have very talented, Adobe Photoshop experienced designers. Beyond the aesthetic looks of a gorgeous, responsive website design, we also employ UX design to craft the best shopping experience possible for your customers.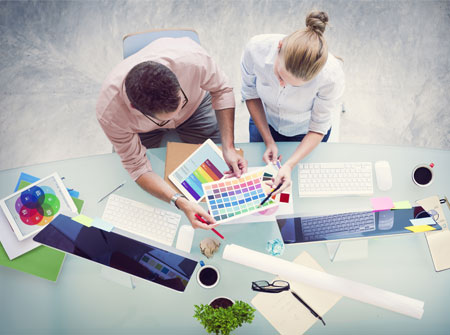 Focus On UX Design
Before designing a beautiful website, we start with planning and research, complete a competitor analysis, and engage you to discover and understand your business goals, products, and, most of all, who your target audience is. This allows us to make data-driven decisions around design focused on conversions and UX to deliver an interactive shopping experience. This will allow us to map out the customer journey and produce a strategy to help generate conversions.
UX design is incredibly important because if it doesn't directly influence customers to buy your products online, it's an influencing factor when buying through a multichannel retailer experience.
As part of the design process, we present wireframes to our client and demonstrate the website architecture to showcase how customers will interact with the website. The wireframes will represent navigational aspects, content, shopping features, and the overall structure. After the wireframe approval stage, this is when our UI designers will design the cosmetics and aesthetic look.
Optimised Product and Landing Pages
When designing an online store, we optimise both product pages and landing pages to drive conversions and reduce any complexities along the way. This includes creating a clutter-free website that's easy for visitors to navigate on a desktop or mobile device and find information more easily. By deliberately crafting an easier journey for customers, we can see a higher increase in conversion rates.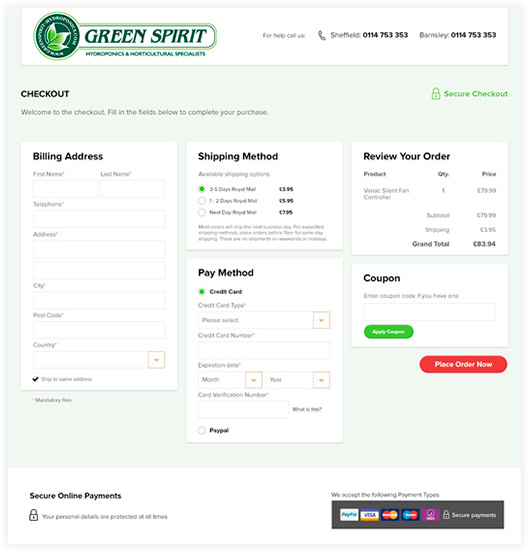 Simplify The Checkout Process
The checkout process is extremely critical part of an online store. At times, the process can be long winded and complicated for customers and many customers abandon their order. Our talented design team at R & W Media has years of experience in simplifying the checkout process. We ensure the checkout is clean, simple, and distraction-free, whilst encouraging customers who enter the checkout process to complete their purchase and buy. We fully understand the online shopping experience and create a checkout process that will help lower cart abandonment.
What Is Responsive Website Design?
With the rise in numbers of consumers browsing from mobile and tablet devices, it has become the primary method for browsing the Internet today and, as such, all of our designs are responsive and fully mobile friendly. We follow and employ the responsive web design method, ensuring your website adapts to any web browser size and is fully optimised for viewing on all mobile devices, tablet devices, and high-resolution desktop displays.
Making sure your website is mobile-friendly is critical since Google now considers this as part of their mobile search ranking factor.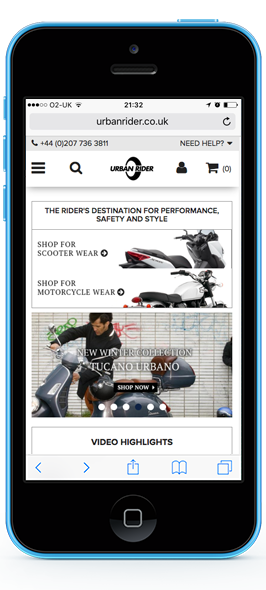 R & W Media Ecommerce Design
We are proud of the creative and engaging Magento solutions we have designed over the years. Our creative team understands wants and needs of customers whilst shopping online and so, when combing this with UX design, we can deliver a unique creative process that helps bring your brand values to best efforts.
We have designed eCommerce stores for a wide range of businesses, including the fashion industry, brands, electronics, gifts, food and beverage, and toy companies.
How Have We Helped Our Clients?
With years of eCommerce experience, we have helped many of our clients succeed online dramatically. Since we launched Mary Jane Fashion's new, responsive Magento website, their conversion rate has increased by 31.5% and increased revenue to an all-time high of 212.31%!
Have a look at our Magento portfolio for a full list of websites that we have worked on.
Get in touch
If you have a project you would like to discuss with us, contact us immediately; we are always happy to help.