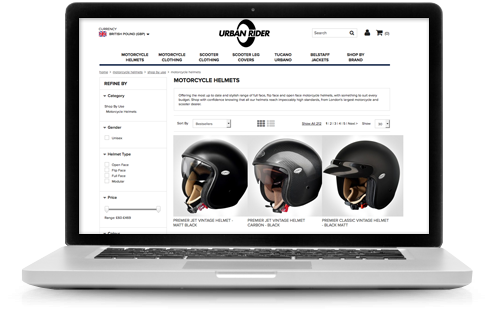 Magento Developers
R & W Media specialises in Magento technical development. We have a world-class team of certified Magento developers who can help build visually interactive and fully responsive mobile friendly eCommerce stores. We have years of experience working with both the Magento Community Edition and Magento Enterprise Edition.
We work closely with other creative and digital agencies to provide our stellar Magento expertise to help them in the challenges of developing with the Magento eCommerce platform.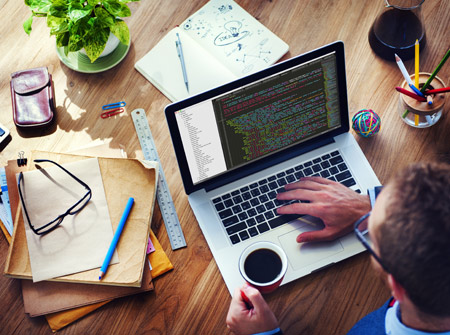 Magento Custom Web Development
Whether you need a brand new responsive Magento website built, custom modules and extensions developed, or upgrading to the Magento platform, our team of talented experts can help fulfil your business requirements. Our team of certified Magento developers specialise in PHP, MySQL, HTML5, CSS3, and JavaScript, the very open source technology Magento is built with.
We build Magento websites from scratch, allowing us to control the overall codebase more carefully and ensure your website is scalable letting your business to grow online. Our project managers work closely with our client to determine your business requirements and goals and formulate bespoke features.
With years of practice, we have become a specialist in the area of integration with payment gateways, shipping service providers, as well as other third-party business applications. In the past, we have custom developed features such as building B2B services, gift cards, multiple warehouse stock management, and many other features.
Best Practice
With our certified Magento developers, we following best coding practices to deliver bespoke shopping experiences for your customers. We regularly train our staff and exercise our skills due to the nature of changing standards within our industry, to better our work and produce innovative designs. This also enables us to provide the best technical development services to all of our clients.
We perform code audits and regularly review our working codebase to better improve the performance and push the boundaries of what Magento can do.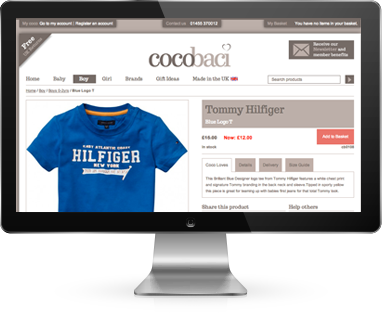 Fast Loading Websites
Sluggish speeds will not just affect your page load but also hurt your customers' patience. This can have a major impact on your Google rankings. Here at R & W Media, when developing we always ensure speed is an important factor. Performing code audits, monitoring environments, using industry leading software, such as New Relic, to provide deep insights on site performance and identify any bottlenecks allows us to continuously optimise the site performance.
Typically employing fast-caching methods, including Varnish, Redis, and CDNs, we can ensure your website pages are load lightning-fast at peak traffic. Faster loading websites will provide a stress-free customer shopping experience and see an increase in conversion rates.
Version Control
All Magento website codebases will be actively maintained and managed by us. This is securely stored in our code environment in Git, version control software that keeps track of all revision history when making development changes.
With this, we can continue to develop knowing that previous versions of your website are always kept safe. Should we ever need to rollback or revert to a previously made change, we are able to do so without hassle.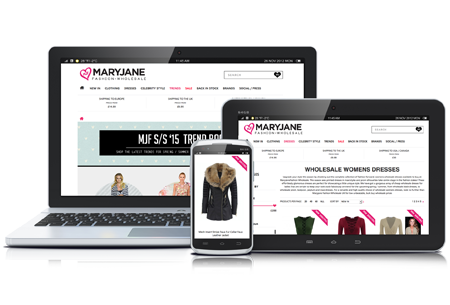 Testing
Our highly skilled Magento developers rigorously test your website before launch. We carry out a variety of methods to test features that we have built to ensure they meet the intended purpose and are reliable and stable for release.
In order to pass our QA assessment, features are put through our internal testing, which involves both manual and automated tests. We use a variety of testing tools, including the Magento functional testing framework, hardware testing through a multitude of computers and mobile and tablet devices, and finally, rather than assuming something works, we proceed in attempting to break it. Once satisfied with our own tests, we go through a customer-facing user acceptance test for final verification.
Deployment
Over the years, R & W Media has been perfecting the deployment process. We use automated tools to help move larger changes to the production environment seamlessly without any disruption or downtime.
We use continuous integration, a development practice that requires our developers to integrate code on a regular basis in a shared repository. When developing new features, they are rigorously tested individually and alongside already existing features in order to fully ensure that there are no conflicts or bugs introduced that may break or harm the website.
We can automate large parts of the production workflow across a cluster of servers and to cloud-based servers. With our automated workflow, we can be confident our clients will always receive functional deliverables each time.
System Integration
We have helped our clients achieve success not just online but also through management of business efficiency. We ensure the Magento platform can speak to your vital business software, ranging from your order management and catalogue management software to your CRM, ERP, or even accounting software such as Sage.
With our partners, who are on board at the initial planning stage of a project, the focus can be diverted to delivering the necessary system integration with Magento to instil confidence that the integration work is successful with both systems able to speak to one another.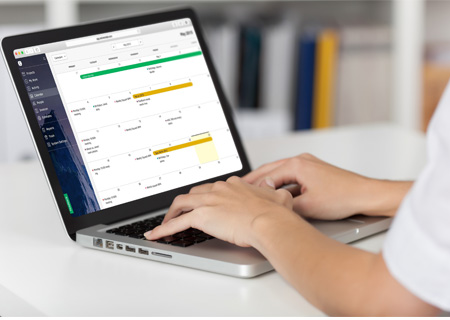 Project Management
Our project managers are key contacts throughout the project lifecycle. Their key role is to maintain communication with our clients and manage the team to make sure the project is on track and within budget.
Using Active Collab, the leading project management software, we ensure that all projects run efficiently, whilst hosting it privately to keep security at a maximum. With this software, we can easily communicate with our clients, set up milestones, see the entire project overview, and keep documents and notes shared. You will always know the project status, any outstanding tasks, be able to view invoices, and all in more than one location. No more endless digging out old emails or blindly following a project process.
Magento is a big part of our business and so we are very community-driven. As members of the London Magento User Group, we actively participate in the Magento community; appearing at conferences, participating at discussions, and attending events all allow us to keep at the top of our game.
Get in contact with us to discuss your next project.