Magento Optimised Web Hosting
We provide lighting fast hosting solutions to ensure your Magento store never slows down at extreme peak traffic. We have years of experience in managing and optimising hardware to run at peak performance. Our scalable enterprise hosting solutions are set up to cater specifically to your requirements whilst ensuring high availability. We do not offer off-the-shelf products or recommend shared hosting.
All our hosting solutions are fully secure and PCI compliant and reside within the EU. Our managed hosting is fully ready to run both Magento Enterprise Edition and the Community Edition.
Magento Speed Optimisation
All of our hosting platforms are optimised to the highest level following the recommend best practices from Magento themselves. This includes optimising caching configuration and hardware with Redish, Memcache, APC, Varnish, Percona MySQL, PHP-FPM, Nginx, and Apache.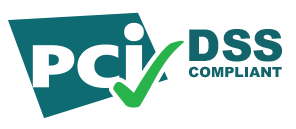 PCI Compliance
All of our hosting platforms are tuned to your needs and are fully PCI compliant. Our hosting infrastructure are designed to meet the requirements of Payment Card Industry Data Security Standards (PCI DSS). These are standard requirements for any merchant processing credit card data. We work closely with our vendor Trustwave to achieve security compliance.
Security
We take security very seriously. All access to the servers are audited and only privileged individuals will have direct access for clearly specified reasons. We constantly monitor and log activities on the web server for any suspicious activities. Automated vulnerability scans are carried out regularly to identify any known security flaws such as malware, obfuscated JavaScript Injection, cross site scripting and more. Should these be discovered, they are patched and protected against immediately.
We employ a state of the art dedicated firewall or our web application firewall that is fast, secure, and does not affect the overall performance of the server or slow down your website. We work alongside industry leading security firms to ensure your website is fully protected from threats.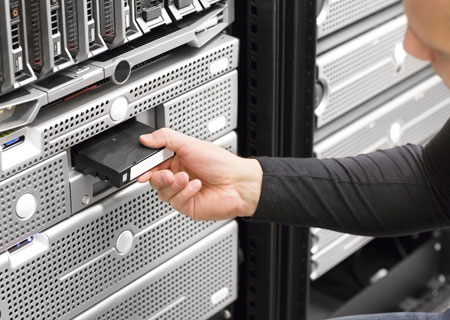 Backup
We work with industry leading backup companies to offer you the best backup services. We keep daily backups both on- and off-site with our intelligent back service that will log any changes and securely back them up in the cloud. This ensures that your website is always safe and accessible to our engineers for quick recoveries.
24×7 Monitoring
We regularly monitor and track your website using industry level software, including Pingdom and Nagios, from multiple locations. Should there be any interruptions in your website connectivity, serving an error, sluggish speed, or even intrusion, we will be alerted instantly and our dedicated engineers will be reactive to the situation.
To keep a close eye on the website performance, we use New Relic to measure customer journeys through your website all the way to the checkout point. With this information we can identify any performance glitches and look at improving these more readily.
Content Delivery Network
A recent study that was conducted showed 40% of online shoppers will abandon their shopping cart if a page fails to load within 3 seconds. We believe in speed; when reaching a global audience, we recommend implementing a CDN. An optimum CDN helps to deliver static contents, such as images, CSS, JavaScript files and even whole pages to the end user, at a much faster speed.
Because CDNs have networks across the globe allowing users to download static content closer to their original point, rather than having to make long trips around the world to fetch website assets, utilising a CDN can help tremendously improving your page load for a geographical audience.
Fully Managed Service
For peace of mind, all of our hosting solutions come fully managed. This means we do not just spin up web servers and expect you to manage and fully take care of these large, complicated hosting infrastructures. Instead, R & W Media will maintain, monitor, fully secure and setup your hosting solution as part of our service level agreement. If any problems or issues are experienced, you can come directly to us so that we can take care of it all.
Enterprise Level Support
No long waits in queues or tiered support lines; when you need to contact us for support, we are readily available. R & W Media's support team is customarily the front-line support, to deal with any problems but should these issues require further attention, they will be escalated directly to our server engineers.
Even out of office hours, our dedicated engineers are available 24/7/365 to ensure that your online store remains online. Our superior level of support is second to none.

Partnered With Major Hosting Providers
We don't offer any off-the-shelf, or low quality spec hardware, which is why we are partnered with the world's leading hosting providers, providing optimum hosting solutions for our Magento clients. R & W Media are partners of Rackspace, Peer1, Nexcess, and OVH, with all being leading hosting providers in the Magento community. We have also worked with Amazon Web Services (AWS) and optimised many enterprise level Magento websites on the cloud.
Rackspace and Peer1 have approved us as one of their official partners and Nexcess has awarded us a gold partner status due to the length of time and experience gained in setting up and managing enterprise solution hardware. Because of our long-running relationship with these hosting providers, we can always get in contact with them and provide our customers a high level of satisfaction and customer care, so you know your website is in safe hands.
Rackspace, Peer1 and Nexcess are Magento Platinum Hosting Partners, having been identified for their excellent hosting services in the community and awarded them the highest level of honour by Magento themselves.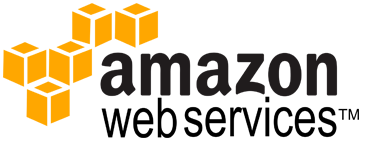 Magento Cloud Hosting
To take advantage of scalability and high performance, we have hosted many Magento stores in the cloud. We have experience working with Rackspace cloud hosting as well as the industry leading cloud hosting platform, AWS.
With the AWS, you can increase cloud instances within minutes during peak hours and decrease in capacity at off-peak to help save on costs. The ability to scale-up to a beefier specification with memory, disk space, and processors is highly flexible with no long waiting times compared to traditional hosting. AWS is highly secure, cost-effective, and reliable and is trusted by many big companies.
Do you require Magento optimised hosting? Come and speak to us about your requirements.