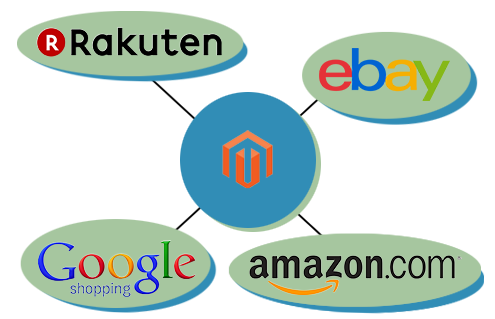 Magento Multi-Channel Selling
Promote your products to a wider audience through leading multi-channel marketplaces, including Amazon, eBay and Rakuten. At R & W Media, we can help your business distribute your products across a multi-channel experience all directly through Magento. We provide a seamless solution that integrates Magento's backend with eBay, Amazon and Rakuten and automatically ensure your products are on sold on these marketplaces. Furthermore, we can provide extended exposure of your products on to leading shopping channels that includes Google Shopping, Shopping.com, Shopzilla, Kelkoo, and more.
Inventory Management
You can maintain full control of your inventory all through Magento. Once a product is sold in one location and is sold out, our solution will automatically stop listing your product in all other locations and, once your inventory levels are stocked up again, your listings will be automatically re-activated.
Centralised Product Management
All product data will be handled within Magento's catalogue system. No need to write separate descriptions or upload separate images for products on separate marketplaces. All product source will be derived from Magento's catalogue and synchronised across all relevant marketplaces.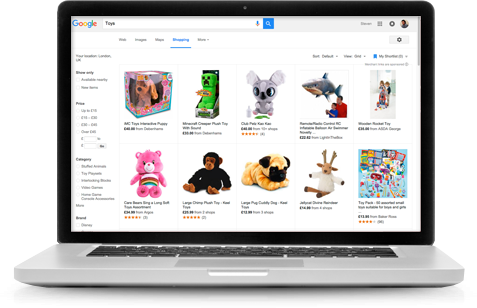 Pricing Strategy
Want to sell the same product with different pricing strategies on different marketplaces? With our solution, you can simply customise the pricing rule for each product in each marketplace. Update the pricing as often as you want and our solution will handle this seamlessly for you.
Managing Orders Across Multiple Marketplaces
Managing orders from so many marketplaces can be time-consuming and genuine orders could slip through the crack if not careful. With our solution, all orders placed, whether on Amazon, eBay or Rakuten, will be imported into Magento directly, rather than having to manage orders through separate interfaces. When you update an order's status or shipping information, it will be automatically synced across all relevant marketplaces creating a unified order management system controlled solely through Magento.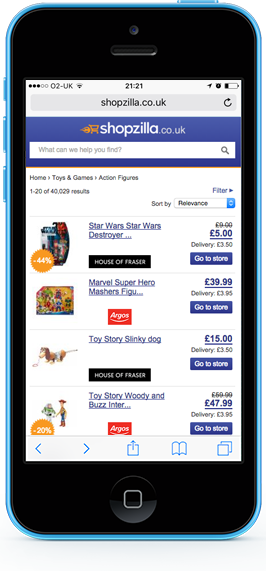 Product Feeds Across Multiple Shopping Channels
Promoting your products on shopping channels such as Google Shopping will help boost your traffic and exposure to get your products positioned #1 at the top of Google. In return, it leads to generating higher conversions rates for your eCommerce store.
At R & W Media, we provide a solution that will automatically upload your products across multiple shopping channels, including Google Shopping, Shopping.com, BingShopping, Shopzilla, Kelkoo, PriceGrabber and more.
This solution will allow you to export either all or a specific selection of your products from your catalogue and configure them to your satisfaction. You may even create separate feeds for separate stores and configure currencies and multiple tax rates. This exported feed will ensure all relevant information are provided and satisfy the shopping channel for inclusion.
Partners Of Leading Technology Providers
We work closely with industry-leading Magento technology providers, to provide powerful extensions and capabilities to help extend your store and promote your business to across a wide range of shopping channels and marketplaces.
Speak to us to discuss how multichannel selling can benefit your business.