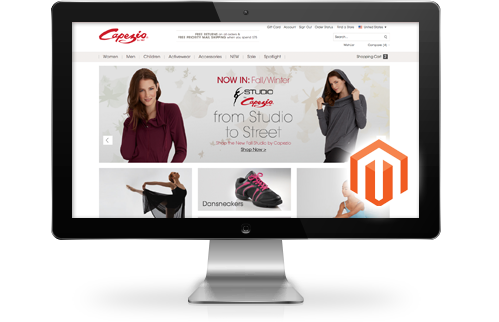 Magento Commerce (Enterprise Edition)
Magento Commerce (previously known as Magento Enterprise Edition) is one of the leading and fastest growing eCommerce platform in the world. Magento is an eBay Inc owned company. It is a comprehensive, feature-rich platform that offers merchants complete control and flexibility over their online growth.
This world-class eCommerce platform is built on open source technology PHP and uses the Zend Framework. This complete suite empowers retailers in allowing easy access to tools such as content management, marketing, payment integration and merchandising functions to sell online.
A survey was conducted recently and found that, amongst the top 1 million websites on Alexa, Magento dominates 26.1% of the market share and it is estimated that over 200,000 merchants are currently using Magento as their eCommerce platform. The platform is suited for large businesses, retailers, and brands.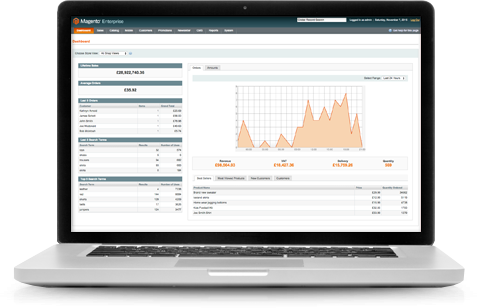 Why Use The Magento Platform, For Your Ecommerce Website?
Here are a few reasons you should choose Magento Enterprise Edition as your eCommerce platform:
Highly customisable; whether you need tailored features or enhancements, Magento can be catered to your individual retailer and customer needs.
Lightning fast shopping experience; when it comes to speed, Magento offers caching techniques to better customers' experiences.
Highly scalable; whether you are a small retailer or a large corporation, Magento grows with your business.
Powerful catalogue management system and CMS for eCommerce stores.
Over 50 payment gateways are available to support your payment processing needs.
Open source technology enables a large range of developers to be constantly updating and refining the platform and creates space for constant innovation.
Powerful reporting tools at your disposal, with the ability to even integrate with popular analytic software to give you a more insightful shopping performance.
Complex discounting and voucher distribution during checkout; create discount rules for specific products or customer groups, such as buying a certain amount of products for free shipping.
Multi-store and multilingual support.
Full PCI Compliance.
Offers a range powerful, rich functionality for all merchants (please see feature list below)

Exclusive Magento Enterprise Edition Features
Magento offers two solutions. A free Open Source edition (previously called Community Edition) with limited features and requires more development investment, and a fully-supported, premium Enterprise Edition, which comes fully completed with all the necessary features for any merchant.
Highlighted exclusive Magento Enterprise Edition features include:
Full page caching, offering faster shopping experience
Private sales for select groups of customers
Purchase physical and virtual gift cards
Reward points
Multiple wish lists
Return management authorisation
Backup and rollback
Staging environment for testing new categories and product information and promotions etc
Order archiving
Logging of administrator access
And much more
Magento Enterprise Edition includes everything from the Community Edition plus further exclusive features. To see a full list of the rich functionality Magento offers take a look at the Magento Features List PDF.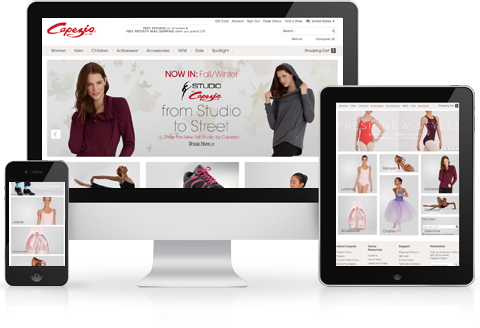 Who Are Using Magento Enterprise Edition?
Some well-known, established brands and corporate companies are currently using Magento Enterprise Edition including Nike, Ford, Samsung, Men's Health, Olympus and Nestle Nespresso.
R & W Media Are An Experienced Agency Working With Magento Enterprise Edition
Here at R & W Media, we have certified Magento developers with years of experience working with Magento Enterprise Edition and no project, big, small or challenging, is beyond our capabilities having designed many engaging, mobile-friendly and high-converting Magento websites. Our technical staff have helped numerous of our enterprise level clients build custom and bespoke features that help fulfil their requirements by making managing their online store a breeze.
Do you want a demo of Magento Enterprise edition? See how Magento can help run your online business. Get in touch today.