Magento 1 End of Life and What To Do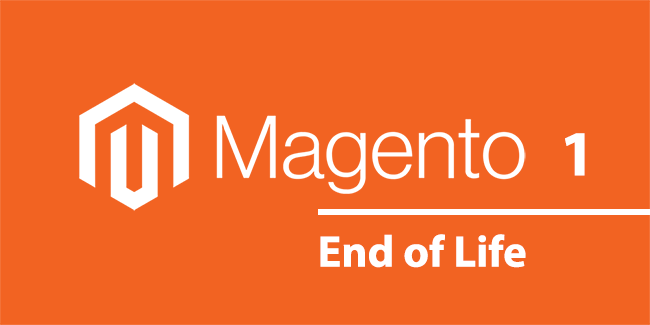 Magento 1 is coming to an end, at the end of this month. Magento had officially announced this back in September 2018, which provided sufficient time for merchants to migrate over to its successor Magento 2.
There is no word and doubtful of extending Magento 1 pass the initial date of June 30th, 2020.
Moving forward, there will be no further development, support or security patches for Magento 1.
Magento 1 End Of Life
Magento 2 was initially released back in November 2015, to succeed Magento 1. Since Magento 2's release, the wider community was aware Magento 1 was becoming obsolete. In 2018, Magento announced they would discontinue Magento 1 entirely. However, with over 200,000 merchants still running on Magento 1 at the time, there wasn't enough time for merchants to safely migrate over to Magento 2.
Instead, Magento extended this timeframe and offered to continue to support Magento 1 until June 2020, which provided sufficient time for merchants to migrate over to Magento 2.
Magento will continue to provide quality fixes and security updates for Magento Commerce (previously known as Enterprise Edition) and the Open Source version (formerly known as Community Edition), which will only receive security patches, up until 30th June 2020.
Why is Magento 1 Ending?
Over the years Magento 1 was quickly falling behind in the technology arena and it didn't make any major advancements. The backend UI was becoming very clunky and difficult to use, and it didn't provide any native mobile support or any modern practices.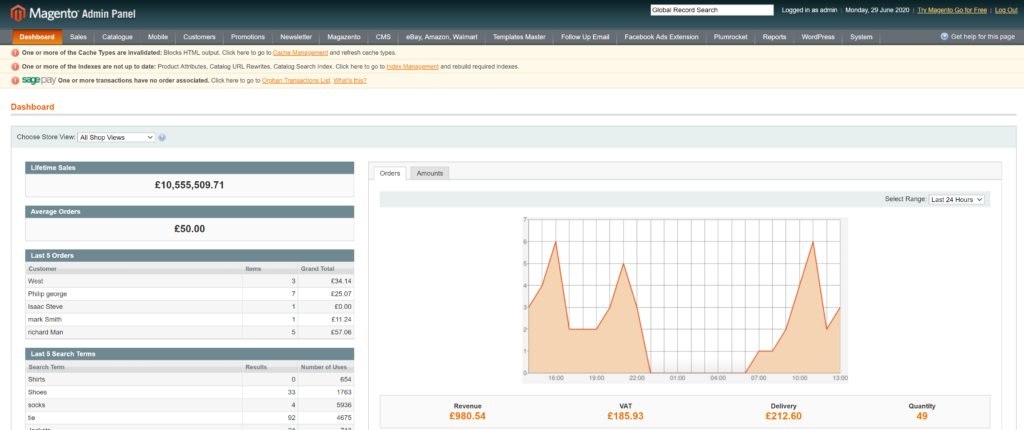 Magento 1 was first initially released back in 2008. That was 12 years ago, Magento 1 besides being an out of date technology, the technology it uses and runs on is also becoming obsolete. Magento 1 was designed to run on PHP 5.6 which was depreciated back on December 31st, 2018. Magento has since provided support to allow the platform to run on PHP 7.2. However, support for PHP 7.2, is expected to end in November 2020. Besides PHP, CentOS 6.x, the operating system used by many Magento stores, will also be ending its life in November 2020.
As you can see, how technology quickly becomes out of date and how Magento 1 is falling behind and keeping it up to date with new modern technologies is difficult.
Since 2014, there have not been any significant releases for Magento 1. Magento and Adobe's focus has been building and creating a powerful and rich Magento 2 platform for merchants.
Adobe has no interest in supporting or investing further resources in keeping an out of date platform, running on archaic technology. It doesn't make sense for Adobe to keep Magento 1 any longer.
What will happen when Magento 1 Life Ends?
After 30th June 2020, Magento will not be providing any further support or security patches for Magento 1. Adobe will not be developing any new releases for Magento 1 or even provide any bug fixes or quality fixes.
If you are still running on Magento 1, you may still continue to operate on this platform. However, there are significant risks involved, one of the major drawbacks is the compromised security and future proof of your online store.
What will happen if you stayed on Magento 1 past June 2020?
There will be an increased risk of staying on the Magento 1 platform; you will be putting your business and customers' data at risk. Below is a list of possible drawbacks staying on Magento 1.
No More Security Patches
Magento actively searches for vulnerability and security errors on their platform. However, after June 2020, Magento will no longer be doing this for Magento 1.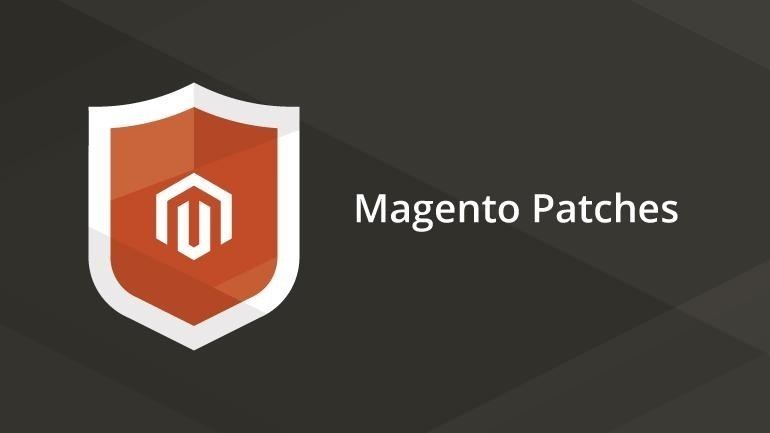 Right now Magento is the most popular eCommerce platform, leading in the Top 10K Sites, Top 100K Sites, Top 1M Sites and The Entire Web. This means hackers will actively look for vulnerabilities in the Magento 1 platform. Those who are still on Magento 1, will be on high-risk alert, your data will be vulnerable to theft and customers' data, and payment details are likely to be stolen and possibly leaked, leaving you in breach of data protection laws.
With no more security patches being released regularly, you may see a spike in hacker attacks, spambots looking to overwhelm your website, brute force entry to your secure areas, and see consistent breaches on your website.
It is the responsibility of the store owner to safeguard the platform from security threats and hackers, and to protect your customers' data.
Security threats could damage your brand should you have any customer data breaches.
No Longer PCI Compliance
All online businesses dealing with payment card processing must be PCI compliance. This means your eCommerce website must meet the Payment Card Industry Data Security Standards.
Recently, Visa expressed concern regarding the Magento 1 EOL and stressed merchants running on Magento 1 to migrate to a vendor-supported version, or to an alternative platform.
Failure to do so, before June 2020, will result in your online store failing to meet the PCI DSS compliance. This is clearly stated in Requirement 6 that you must comply with the following:
"develop and maintain secure systems and applications by installing applicable vendor-supplied security patches".
Lack of Support
With Magento 1 coming to an end, fewer developers will be available to support this platform. All industry talks and training material, and including specialized agencies are now focusing on Magento 2. So support will become more and more scarce to find.
There will be no official support from Adobe or Magento. Should issues arise, it will be your own responsibility to find capable support to resolve. Now with dwindling online resources available.
Quality Fixes
Magento has announced they will no longer be releasing any quality fixes. This means no more core improvements. Merchants may find their eCommerce store lacking in functionality, compared to their competitors, and see functionality slowly degrade, and likely become broken from a lack of qualify fixes. This could see your store unable to keep up with services your competitors are providing.
Bug Fixes
Online shoppers are more demanding more than ever, and the online shopping sphere is highly competitive. Customers expect a seamless shopping experience across all channels and devices. If customers encounter difficulties on your website or bugs on your checkout page, it is likely they will leave and spend their money elsewhere.
With no more official bug fixes being released on Magento 1, any bugs that arise will be your own responsibility to fix. Identifying and testing an ageing platform will be difficult and time-consuming.
No More Third-Party Extension Support
It was announced on the Meet Magento UK 2020, that the Magento 1 extensions will be removed from the Magento Marketplace from July 7th, 2020. Even if you keep your Magento 1 store secure after June 2020, it is likely extensions could be targeted and no further support be provided from the original vendors.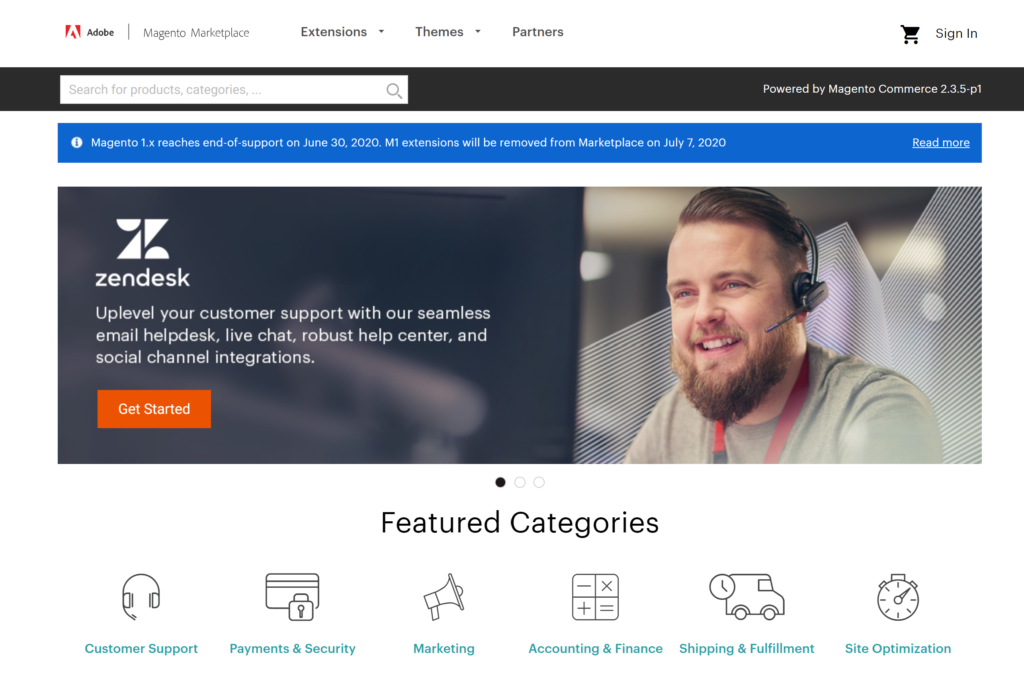 Even outside of the Magento Marketplace, vendors will no longer be releasing any further Magento 1 themes or extensions. This means you will be left behind when it comes to future-proofing your website, adding new design or functionality for your store. On top of that, you will have to audit, maintain and fix any third-party extensions, should any bugs or issues arise, which will be difficult and costly.
No New Features
Running on an old and tired eCommerce platform means you won't be seeing any new innovations being unveiled. Without any continuous updates, this means your website will fall behind compared to your competitors, and your store will quickly become out of date.
Any major innovations will have to implemented by yourself, which can be complicated and costly.
What Should You Do If You Are Still Running on Magento 1?
There are still thousands of eCommerce stores running on Magento 1. Some may be in the process of transitioning over to Magento 2 in the next coming weeks, or you haven't had the chance to proceed with this just yet. Below are steps on what to do next, if you are still running on Magento 1.
Ensure You Have All Of The Latest Security Patches Installed
Over the last two years, Magento has released over 16 security patches, for Magento 1. With one security patch fixing over 20+ security issues. You want to ensure you have all of these latest security patches installed, to fully protect your website. You can get the latest news and security patches over on the Magento Security Centre.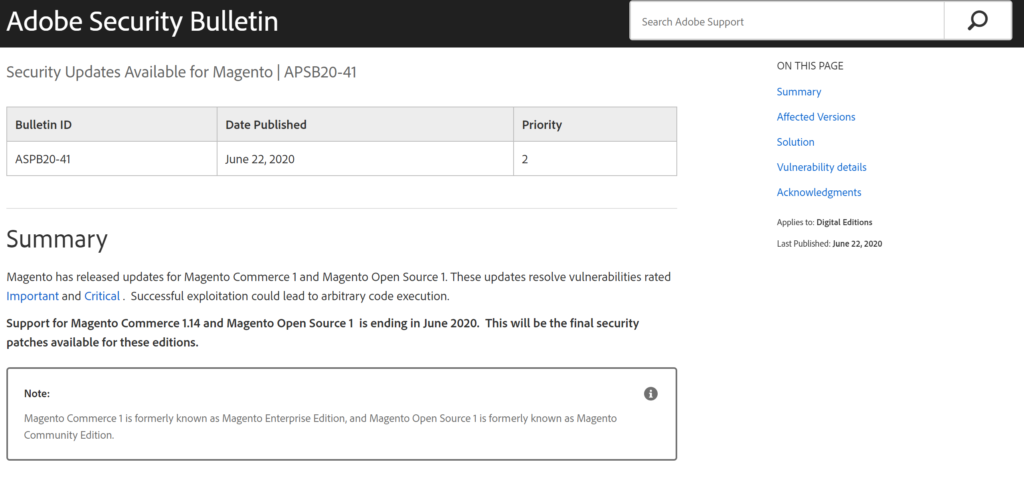 Magento very quietly released one final security patch for Magento 1 last Monday, on the 22nd June. So make sure you download this latest patch for your online store.
Secure Your Server
Besides securing your Magento 1 platform, you will undoubtedly want to ensure the hosting environment is fully protected as well. It's crucial to ensure that your hosting environment is PCI compliance. With the lack of security patches available, you want to look at beefing up security. Look at implementing more strict security protocols, such as using secure methods when accessing the server, resetting passwords regularly, implementing Google reCAPTCHA to prevent bots from entering your system, and running regular security audits and scans.
To help protect you from unwanted intrusion, hackers, and even DDoS attacks, look at implementing a robust Web Application Firewall (WAF). Your existing hosting provider or Magento agency should be able to help you get this set up. So you are fully protected from unwanted threats.
Ask Support From Your Hosting Provider and Magento Agency
You will want to have support on hand from your hosting provider and Magento agency or Magento developers during this time. Should vulnerabilities be discovered, you will need their immediate help. It is most likely they would be more clued up with industry news when new vulnerabilities are known and utilise their support to quickly mitigate those issues.
With their support, they can provide you with consultation and technical assistance to give profound confidence while your eCommerce store continues to operate.
Look Out For Community Patches
For those who are keen or aren't migrating over to Magento 2 just yet, you will want to rely heavily on the greater Magento community. And luckily there is a large and strong community available, which is one of the benefits of using an open-source eCommerce platform.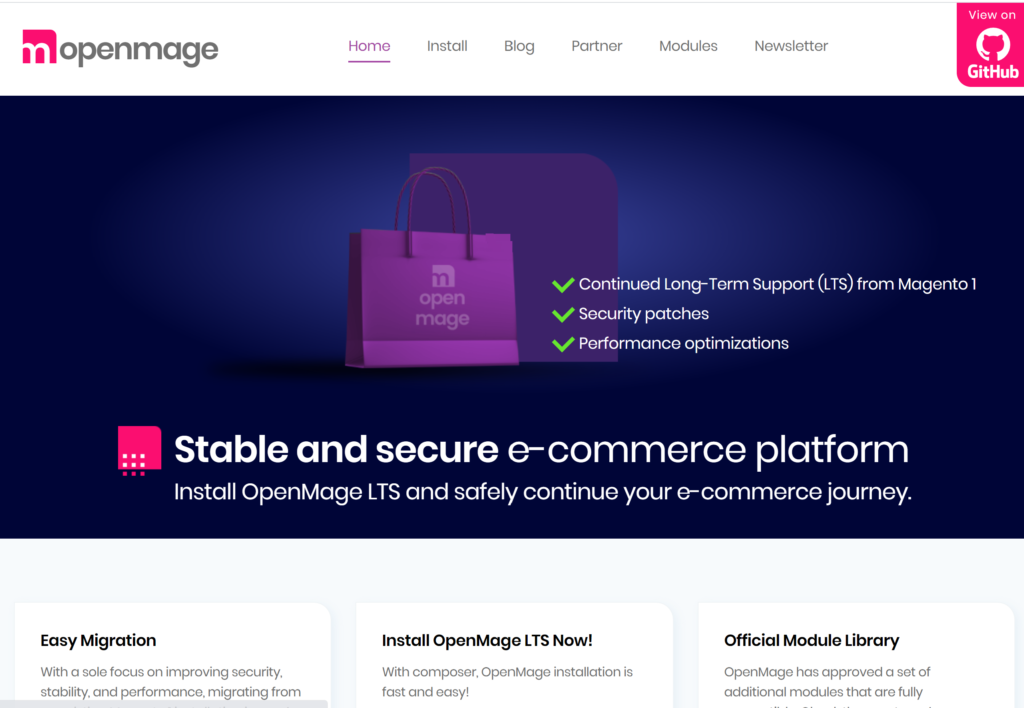 You can use OpenMage a community forked project, that will allow merchants to stay on Magento 1 securely, and provides further fixes and improvements.
Migrate Over to Magento 2
Be aware, all of the above are just temporary actions you can take to ensure you keep your Magento 1 store running smoothly and securely, for the immediate future. But your plan should always be looking to move away from Magento 1 and over to Magento 2, to secure a stable future for your business and brand.
Magento 1 to Magento 2 Migration
With Adobe's support, Magento 2 has been going from strength to strength. With another major release coming in August for Magento 2.4 with loads of new features and focus on security. You can find out more about the significant benefits of running your store on Magento 2.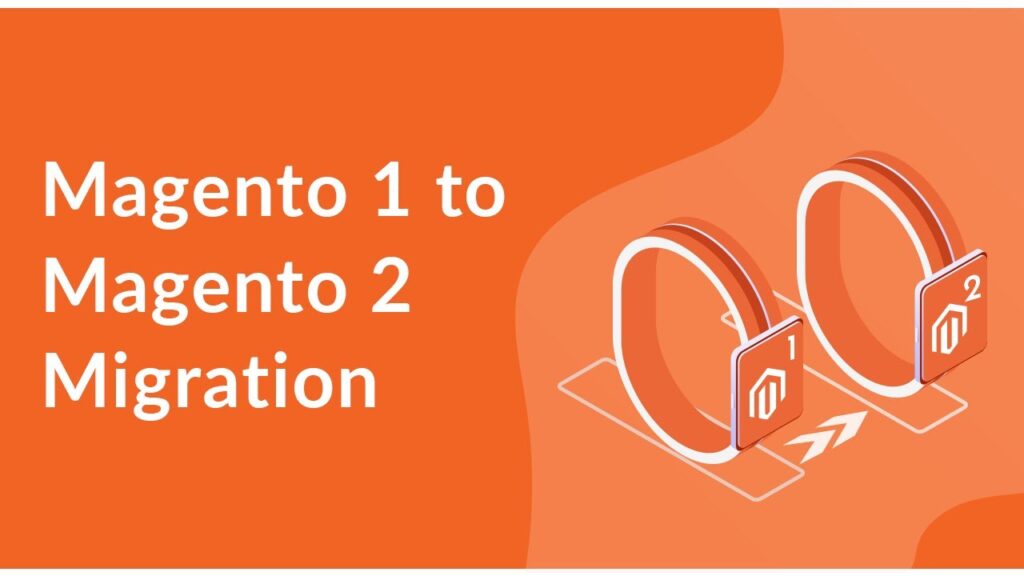 Undertaking the migrating process from Magento 1 to Magento 2 isn't going to be easy. Unfortunately, it isn't a simple case of a quick update or a magical button to fully upgrade your Magento 1 to Magento 2.
Migrating to Magento 2 is, in fact, a complete re-platform. This project will be large and possibly challenging. So planning and advise from your agency or developers will be crucial to ensure a smooth transition and painless process.
Start by planning the initial steps to migrate over to Magento 2, speak your agency or development team and device a plan of action. Begin by cleaning up your data and prepare for data migration; you may need to talk to your partners or any third party integration such as Sage Pay, DotDigital who may need to be involved in the migration process.
Conclusion
If you are already on Magento 2, congratulations, you don't need to worry. However, those who are still on Magento 1, you will need to look at patching, and securing your platform, and start planning to migrate over to Magento 2, as soon as possible, to safeguard your brand and business.
If you need support on migrating over to Magento 2 or advise on securing your Magento hosting, please don't hesitate to contact us. Please leave a comment below, if you have any questions.
Author
Steven Wu
Steven has been working in the eCommerce market for over 8 years. Specialising in Magento eCommerce development and has a passion for Wordpress. Has worked with clients such as HTC, Cisco, Hitachi, BT, Panasonic, HSBC and Natwest. Steven enjoys reading and rock climbing at the weekends.