How to Overcome the Impact of COVID-19 on Your eCommerce Store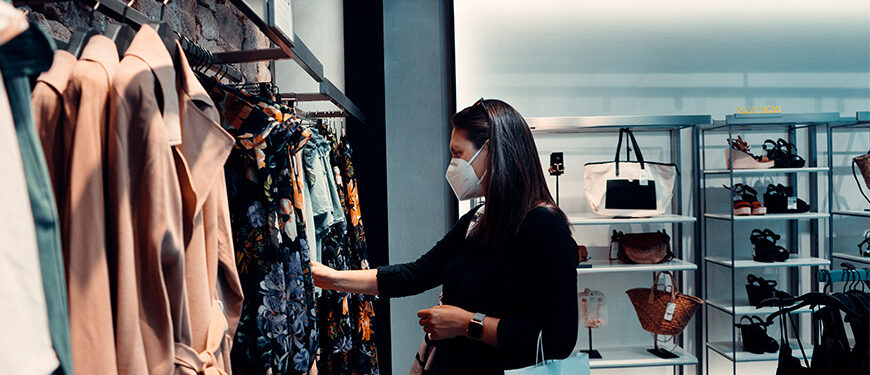 2020 marked a considerable momentum shift in the way businesses operate, where the pandemic forced companies to focus on online sales. Though eCommerce was on the rise before COVID-19, changes in consumer behaviour accelerated the industry's growth, which boomed en route to experiencing a significant upturn.
Businesses had to rethink strategies, taking a measured approach due to an uncertain future for industries. The unprecedented nature of events has sparked unpredictability across various industries, but are these changes lasting, and how can you overcome the associated challenges? Let's delve a bit deeper into these issues and offer some proactive advice to help your business going forward.
How COVID Impacted Online Businesses
When the pandemic started to affect our living habits, consumer patterns began to change dramatically. Though most organizations were already experiencing digital transformations, COVID-19 accelerated these processes dramatically.
With lockdowns becoming the new normal, there was a surge in eCommerce, where customers were increasingly purchasing goods and services online. This trend towards eCommerce was expected to last for the foreseeable future, especially during periods where consumers were being advised to stay at home.
What was uncertain is the extent to which these digital transitions would have a lasting impact on society. Would eCommerce continue on a rapid incline, or would sales experience a downturn when shops reopened?
Given the unpredictable nature of circumstances that had never occurred in our lifetime, it became more difficult to forecast eCommerce trends than ever before. Could we really go from certain products selling out to online sales dying down?
Purchasing Responses to COVID-19 – A Decrease in Online Sales?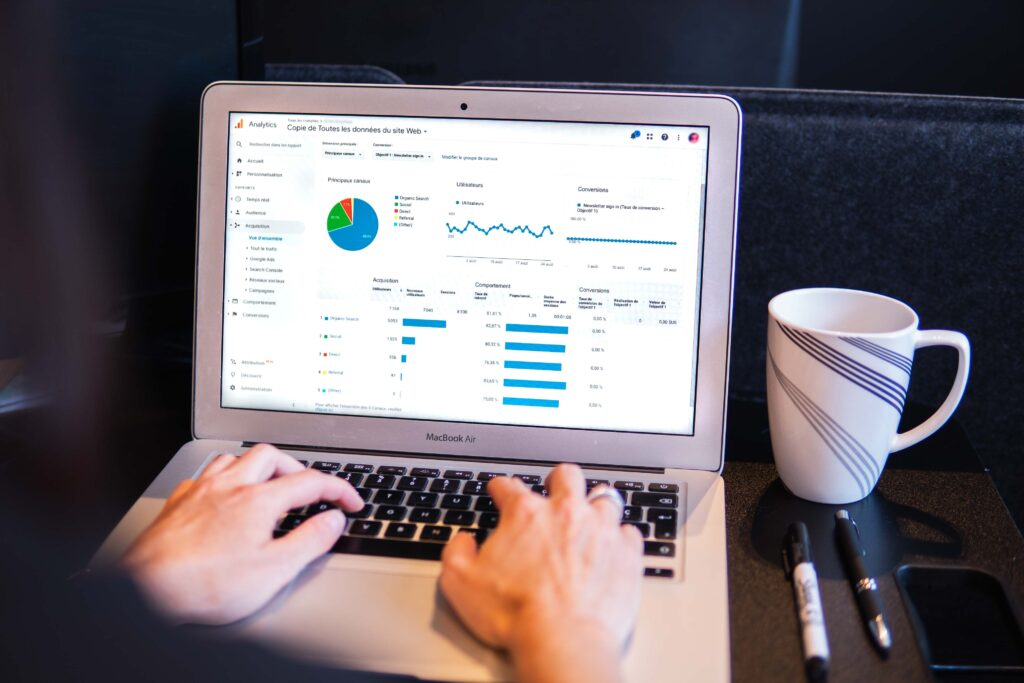 It was initially reported that the eCommerce uptake would be sustained during recovery. Despite an increase in online sales over this period, many smaller companies didn't benefit as you would've expected them to. While eCommerce boosted, the majority of custom went to leading online retailers like Amazon.
As shops recently reopened, some evidence suggests a moderate shift away from online, as consumers grew more confident and their options increased. A transition back to stores was supported by retail figures from BRC, alongside data collected from Barclaycard.
Fewer retail sales took place in April this year compared to 2020, as a consequence of non-essential shops reopening. During this period, eCommerce comprised 41.5% of total sales, compared with 68.8% the year before. However, figures from 2019 suggest online sales were at 29.9%, indicating an upward trend when taking a more holistic, long-term approach to evaluating market trends.
Fashion retailers experienced a notable increase in sales as shops reopened, in an industry where shoppers are incentivized to buy in-store. Furniture retailers also benefited from increased in-store sales, where pent-up demand for in-person shopping experiences has been unleashed as people grow confident visiting shops.
The UK economy seems to be at its highest level since before the pandemic, and the economy is gathering momentum as we head towards all restrictions being removed. For now, businesses must implement practices in response to the COVID-19 pandemic, to offer reassurance for consumers and safeguard their best interests. Here are some of the things you can do to prioritize the well-being of your target demographic.
What New Practices Should Businesses Implement in Response to COVID-19?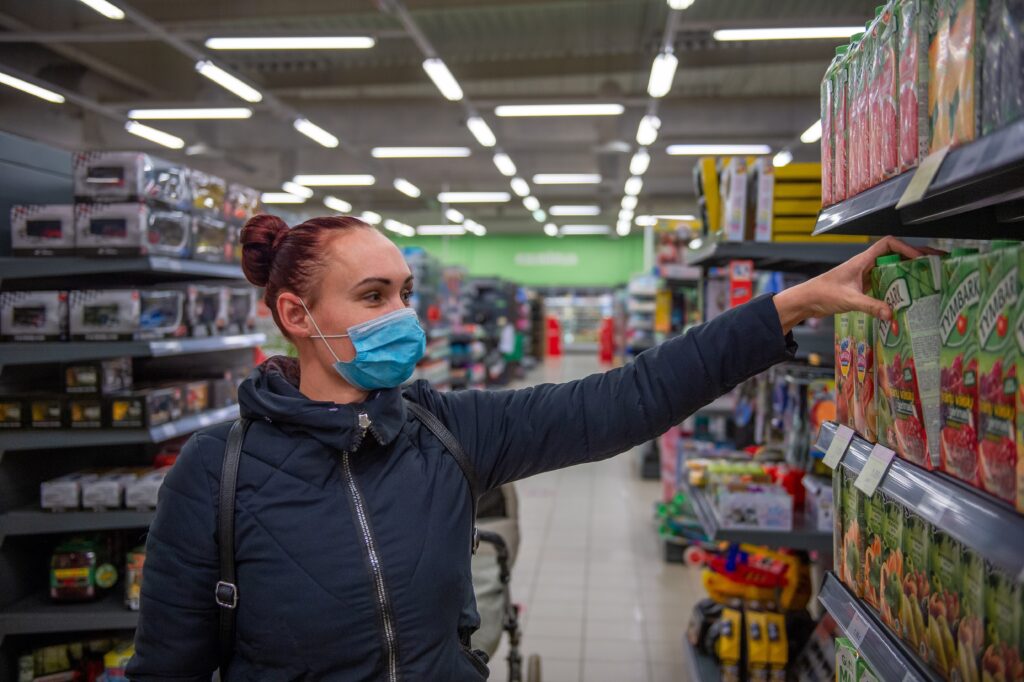 Many companies have elected to release Coronavirus business statements on their websites, notifying customers about changing circumstances. It's crucial to alert your target audience about shipping delays, so they know what to expect when products show up later than usual.
You can also include communications about keeping safe, to protect the welfare of consumers while proving that you care about them. Suppose your customer base senses a level of genuine concern from your direction, you'll receive their loyalty in return, where the reassurance offered will encourage them to continue purchasing from you with confidence.
In this case, the challenges presented by the pandemic are an opportunity to nurture your customers and build a rapport by offering extended online support. It's important to use creativity to comfort your customers, so they feel comfortable buying from you.
Some examples of notices to include on your website are:
The impact of the pandemic on customers
How your workers are being protected by social distancing
The length of time your actions will be taken for
How customer services will be affected
The location of changes to services
You can also establish a list of frequently asked questions, compiling information that visitors will find useful.
You should also update your social media channels, so they're as informative as possible, offering the latest guidance and support to put your customer's minds at ease.
What Industries Enjoyed Increased Sales During the Pandemic?
Despite some industries struggling during the pandemic, others experience growth based on changing consumer demand. Here are some of the most successful industries that benefited from the unusual, stay-at-home circumstances that were thrust upon us:
Tech Companies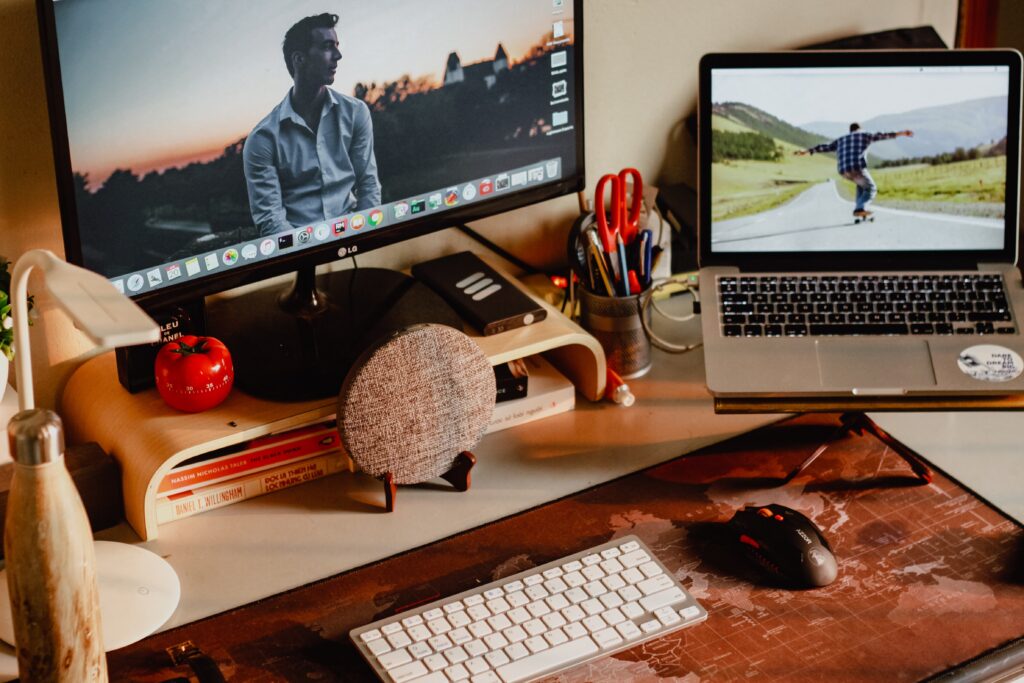 Hardware retailers displayed remarkable resilience, experiencing growth during the pandemic. This has a lot to do with people needing technological equipment at home, which caused a surge in demand for hardware products. Some customers need more personal devices like PCs, monitors, and tablets, while others need virtual desktop infrastructure.
Home Improvement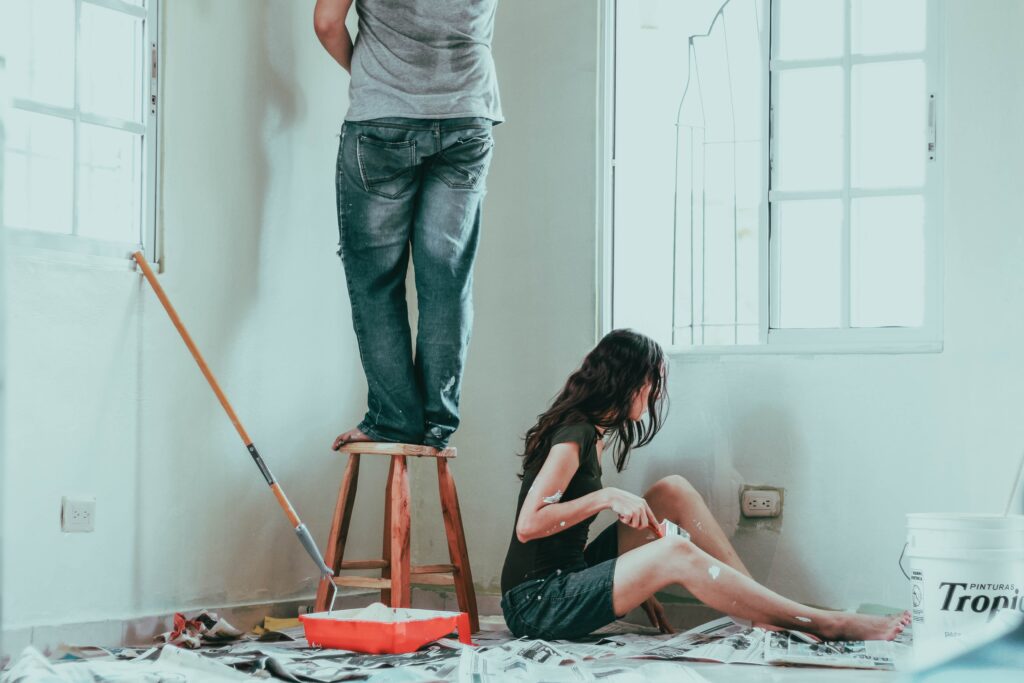 Online orders for home and garden brands sored dramatically. I guess this makes sense since people were spending much more time at home, so they had added motivation to work on their homes. Not only this, but with so much additional time on their hands, consumers were encouraged to buy products to enhance their living environment.
Delivery Services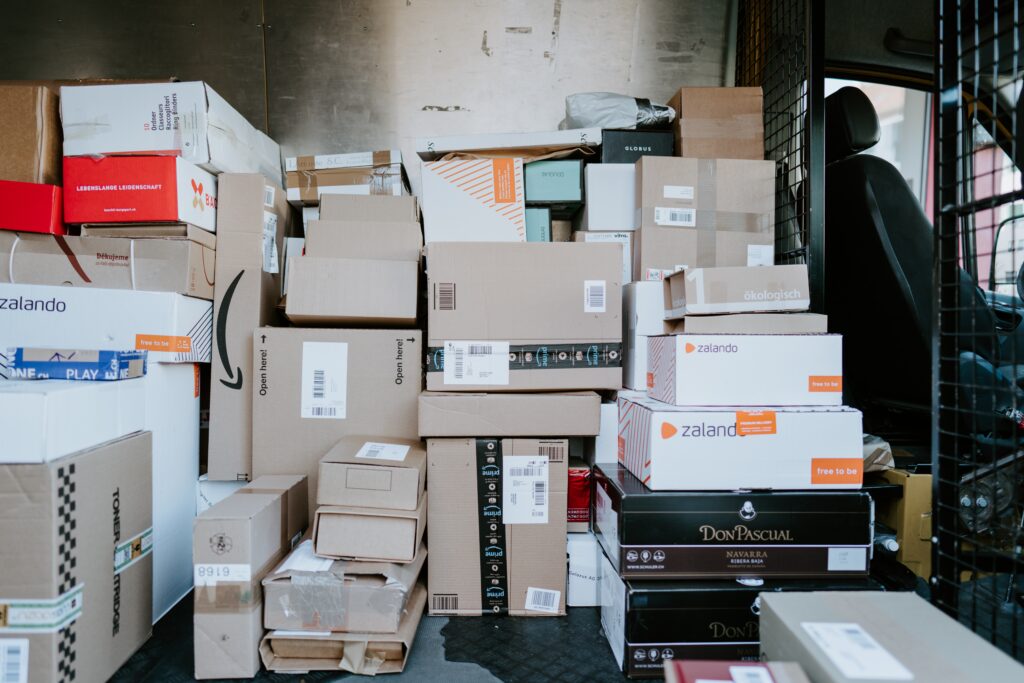 With vast swathes of consumers buying online, where in many cases they were being advised not to leave their homes, delivery services boomed. People needed deliveries to come to them more than ever before, especially in sectors like food and corporate retail.
Game Companies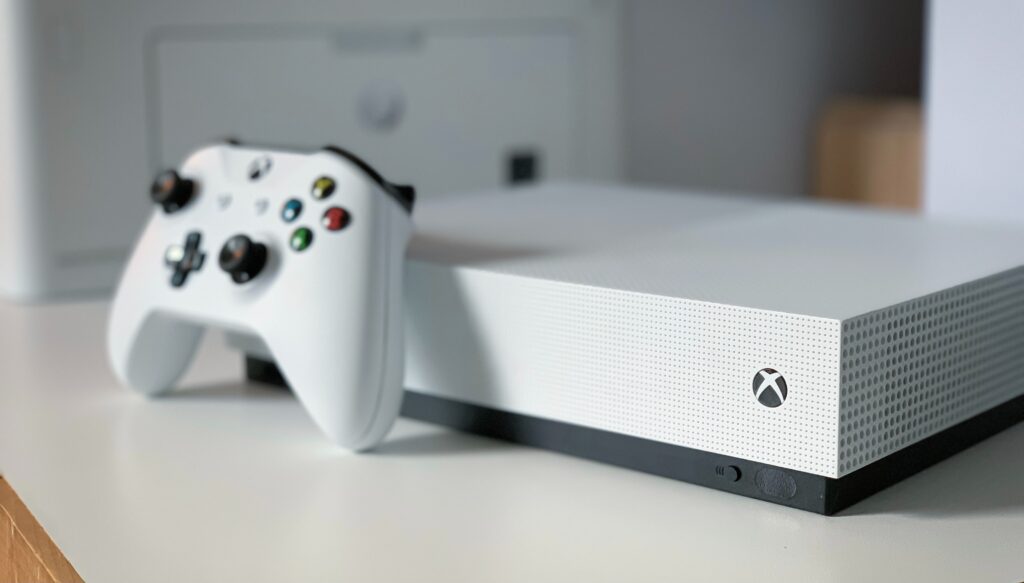 Because people weren't permitted to go out for entertainment, they have decided to bring the entertainment to their own homes. This has resulted in a sales surge for game companies, which sold more video, board, and puzzle games than ever before.
There has also been a rise in demand for educational games to teach children when they can't go to school.
Fitness Equipment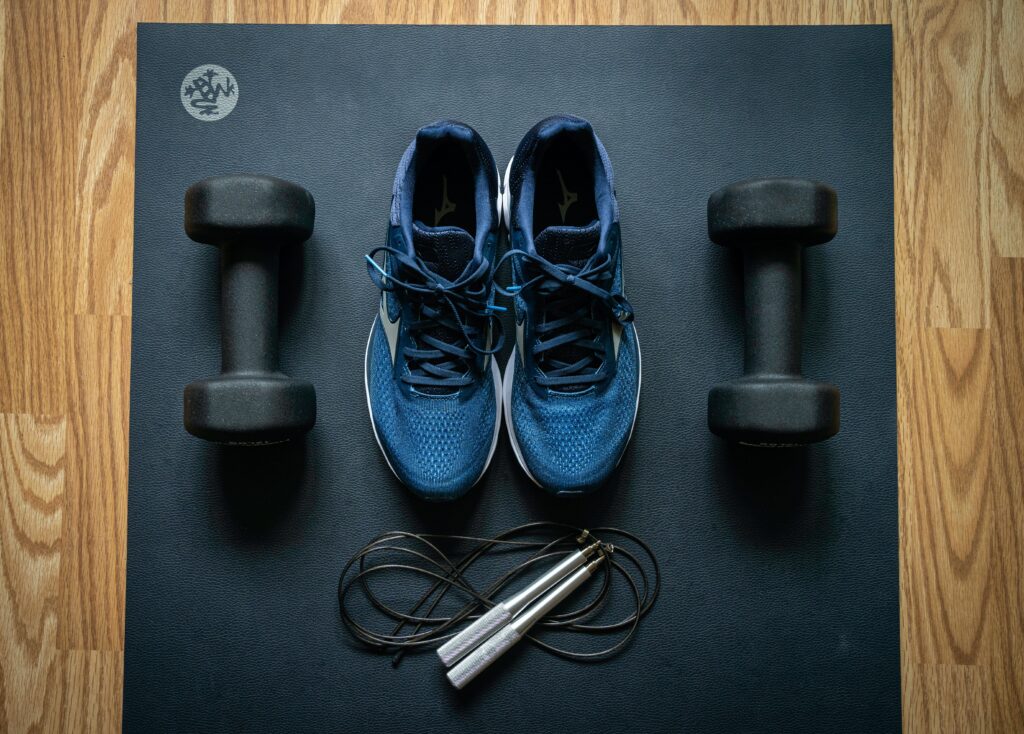 As gyms across the country closed, people were forced to incorporate fitness regimens within the home. Things like Yoga mats, weights, exercise bikes, treadmills, and various other fitness equipment have sold significantly more.
Internet-connected fitness tools have also experienced significant uptake.
Tutoring Services
There was a definite transition to virtual learning, with parents being concerned their children would fall behind academically. Many students received high-quality tuition to compensate for the lack of in-classroom teaching, with private tutors filling the gap.
This has boosted the tutoring services industry significantly.
How to Overcome These Unusual eCommerce Circumstances
When presented with unique industry challenges, it's essential to maintain your composure and view these as opportunities to improve your business operations.
Here are some great ways to ensure your business thrives in the wake of COVID.
Move Customers Online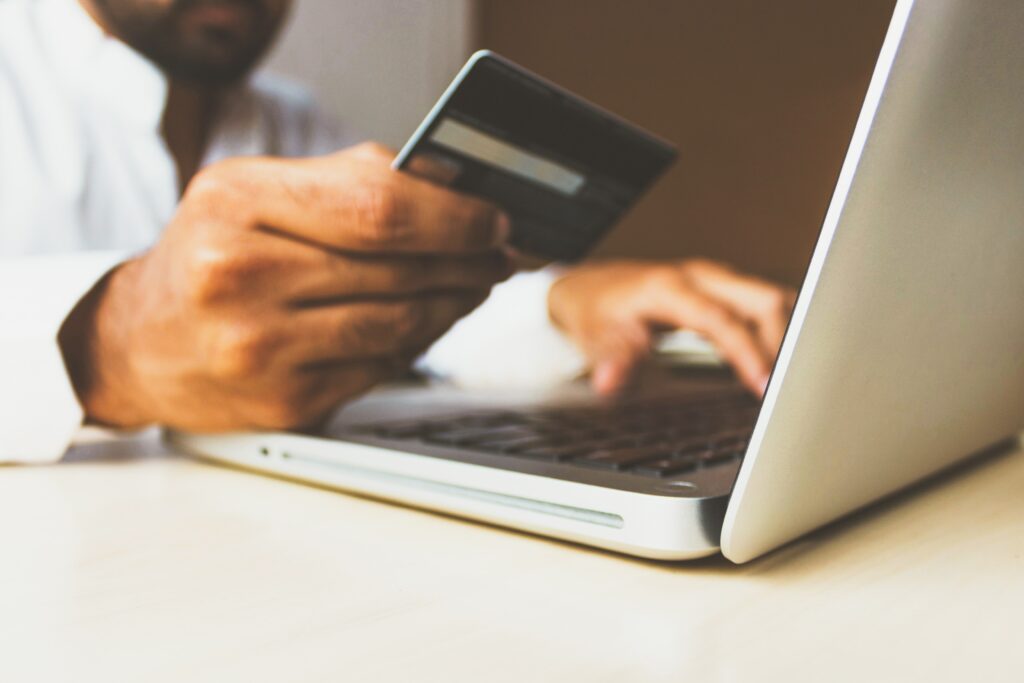 If your business has a physical location and online store, it makes sense to encourage your demographic to shop at your online store.
This is a great way to ensure business continuity at a time when physical contact is being discouraged. Though some of your customers will feel comfortable shopping at your eCommerce store, others may need a helping hand.
Here are a few ways you can assist your customers during this time:
Remind Customers About Your Web Store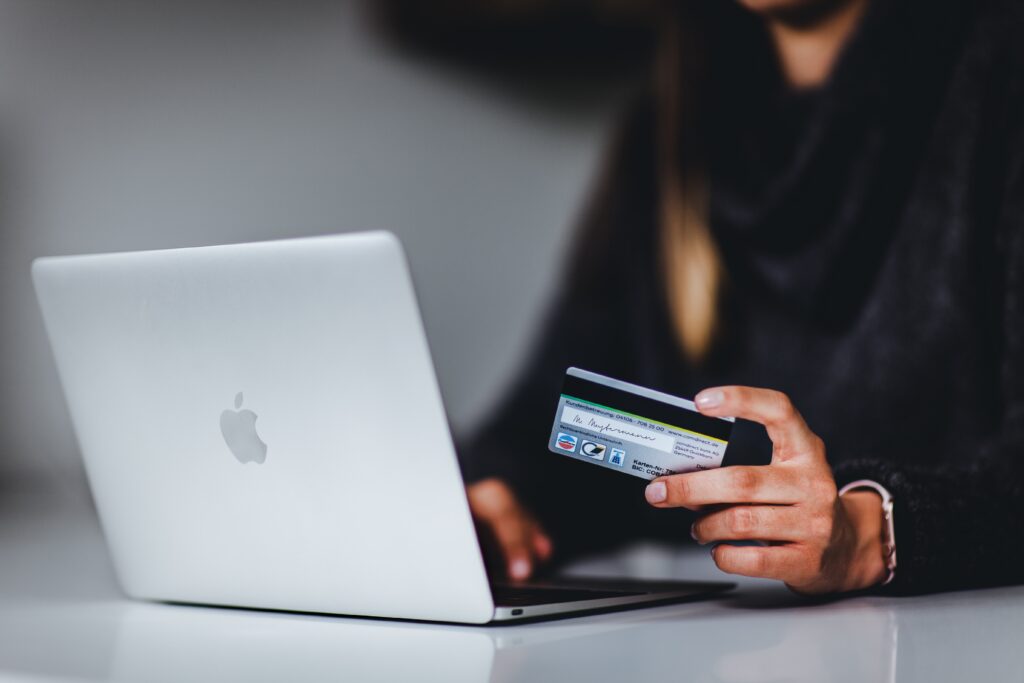 By referencing that it's live and operational, you can do so via email, post, or clearly labelled guidance on your website. You'll want to highlight the fact that your eCommerce store is continuing as normal, which will offer reassurance for consumers at a time when their buying confidence is low.
Alter the Direction of Sales Representatives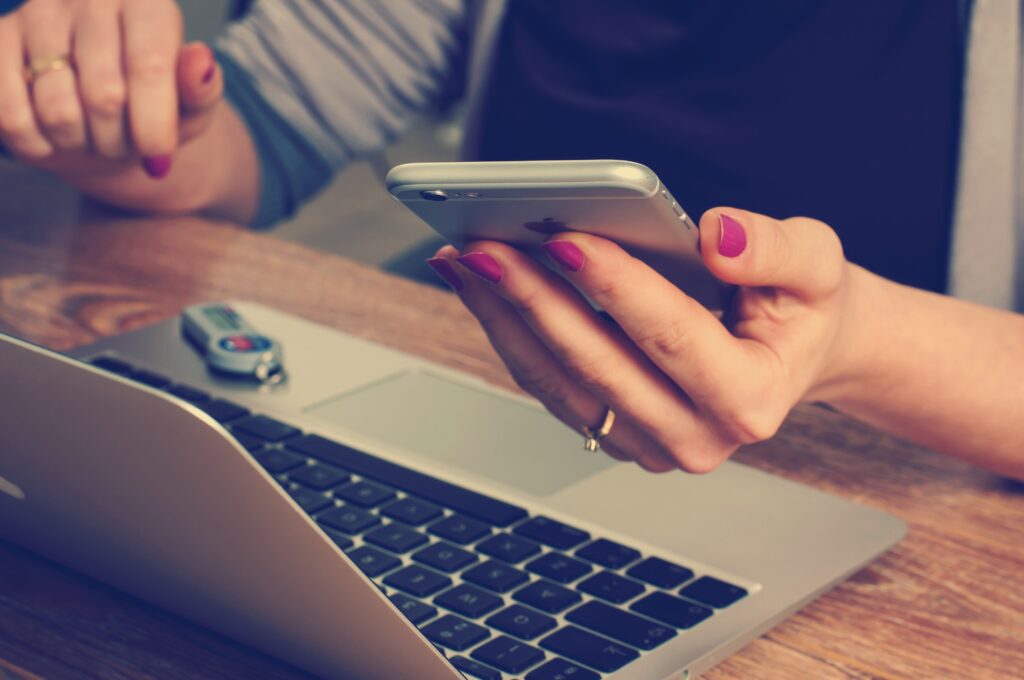 Sales representatives who are usually on the road should be diverted to calling customers instead. This way, you can increase conversions in an environment that's well-suited to today's external circumstances. You can encourage customers to set up online accounts to pivot their buying experience.
Give Advanced Buying Instructions On Your Online Store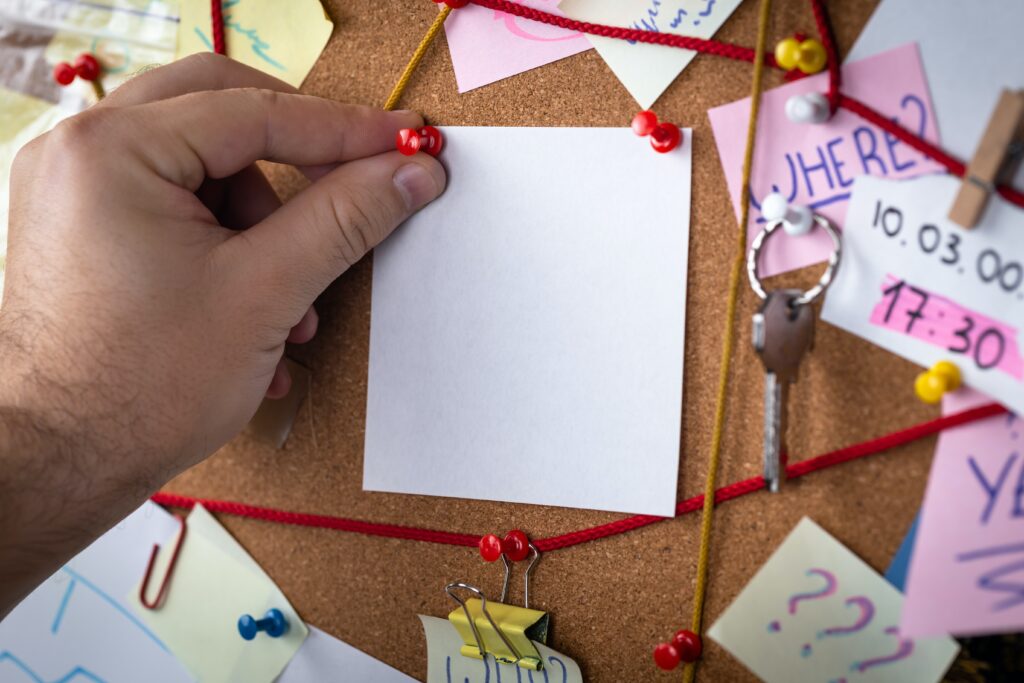 A great way to help your customers navigate your store is by providing a systematic walkthrough of how to purchase with confidence.
Focus on writing a step-by-step guide that eliminates any confusion, clearly outlining each stage of the buying process so customers can purchase without hesitation. Even if it seems simplistic, you should elaborate on the steps that are necessary to complete a purchase.
Protect Your Existing Customers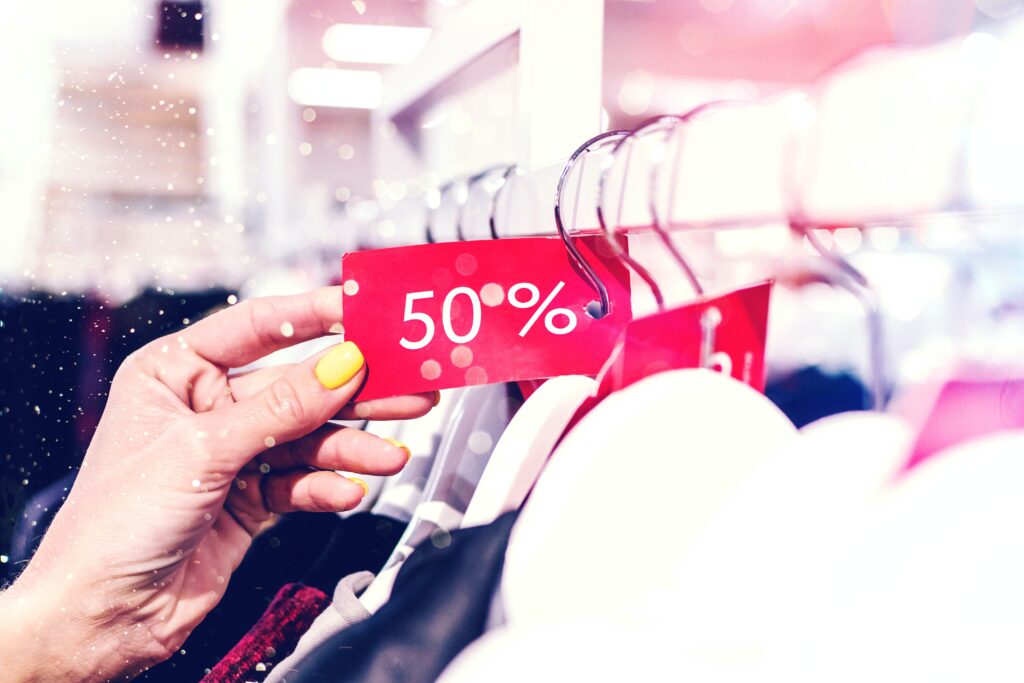 You'll want to protect your loyal customers at all costs, whether it's by offering them additional perks or making certain services available for free. There are various means for supporting your customers, to keep them engaged in your business during a difficult time.
Perks you could offer include discounts and other benefits like free delivery. You can also protect loyal customers by prioritizing stock for them while supporting those in financial turmoil by providing special treatment, like preferential return options or letting them pay invoices later than usual.
You must keep customers up-to-date with personalised messages on your websites and newsletters.
Ensure Your Platform Meets Evolving Customer Demands
During a time where most consumers are buying online, having an eCommerce store isn't sufficient. You should be able to fine-tune your store, to meet the evolving needs of B2B customers.
You should optimise your website so it persuades customers to continue shopping, utilizing a convenient, reliable set-up that speaks volumes about how complete your store is.
The modern consumer expects your website to incorporate:
Relevant Information
Your website must include accurate, real-time information that's updated regularly. This should consist of everything from inventory levels to delivery tracking.
Optimized Functionalities
Customers should be able to check out easily, where the more effortless the process is, the more you'll reduce cart abandonment. You should also make it as simple as possible for customers to manage returns and pay invoices.
Streamline Returns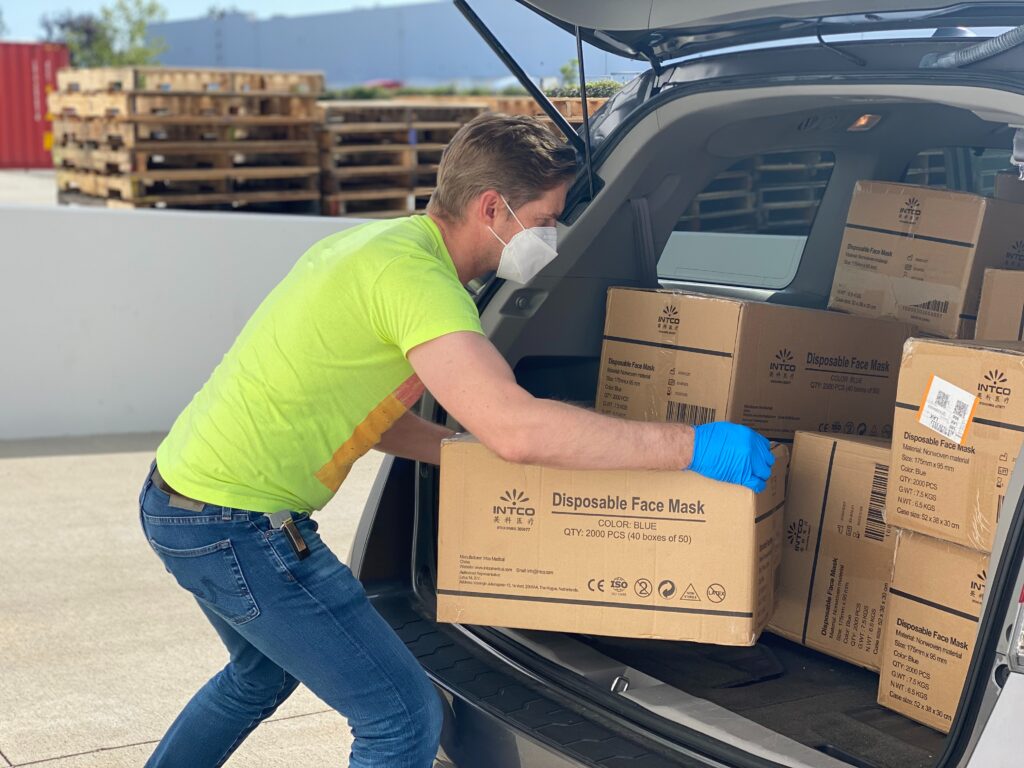 If the pandemic has taught us anything, it's that there are many fluctuations in demand for products across various industries. With that being said, you should emphasize your returns process, especially considering the uncertain market circumstances that have increased returns.
Your returns procedures should be highly streamlined, so customers can easily return products in a stress-free fashion. Customers should be able to authorize returns via your store and have the ability to track the progress.
The more convenient it is for customers, the less you'll have to contend with customer queries.
Roll Out Further eCommerce Stores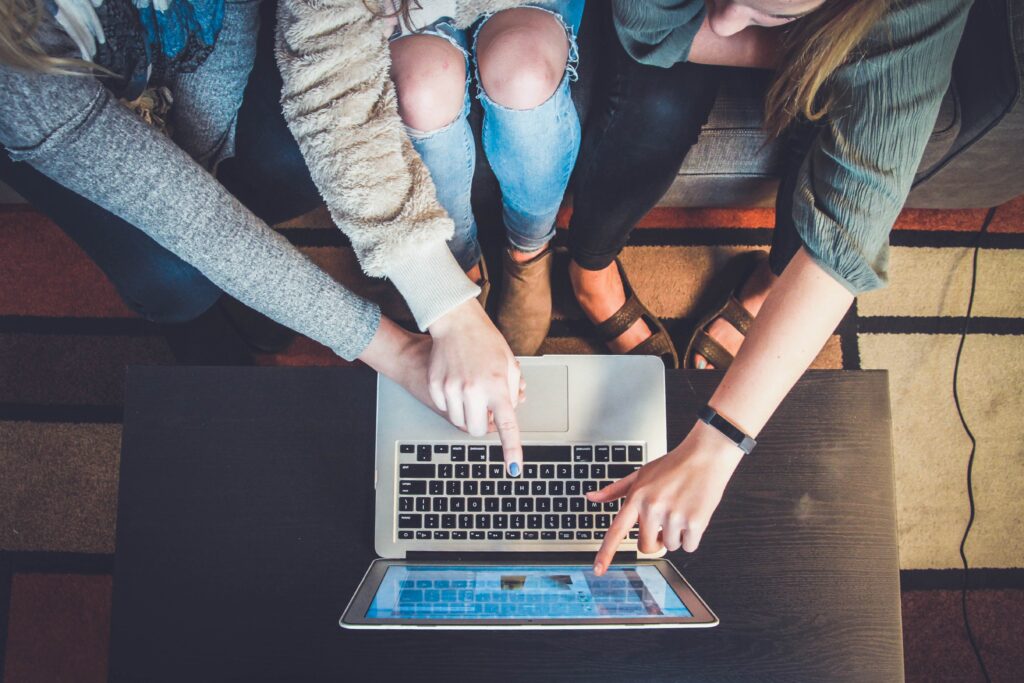 If you're looking to support existing customers in certain regions, you could consider opening new stores that cater to specific markets.
This is a great way to secure revenue in areas where your online presence is less prominent. Catering to a specific demographic is a great way to increase custom, where existing customers can continue shopping with you while new audiences are reached.
You can optimize your web store using SEO techniques to understand consumer behaviour in certain areas. If demand for products is higher in a certain area, it makes sense to target an online store in that region.
Here are some examples of SEO techniques you can use to analyze consumer behaviour:
Content Personalization
Customer Behavior Analysis
Content Optimization
Evaluate Quantitative Data
One of the best ways to better understand your target demographic is by leveraging Google Analytics. This is one of many advanced web analytics tools that can help you cater to your audience's unique requirements.
Safeguard Employees and Customers
Encouraging customers to use your eCommerce store will protect them to a certain extent. However, you'll still need a physical logistic centre to deliver goods.
You can implement new business practices, for example following advanced hygiene measures, splitting teams to discourage interactions between groups, and reduce the contact that drivers have with others.
You can reassure your customers by highlighting these additional measures, so they feel comfortable purchasing via your online store.
Deal With Demand and Supply Chain Disruptions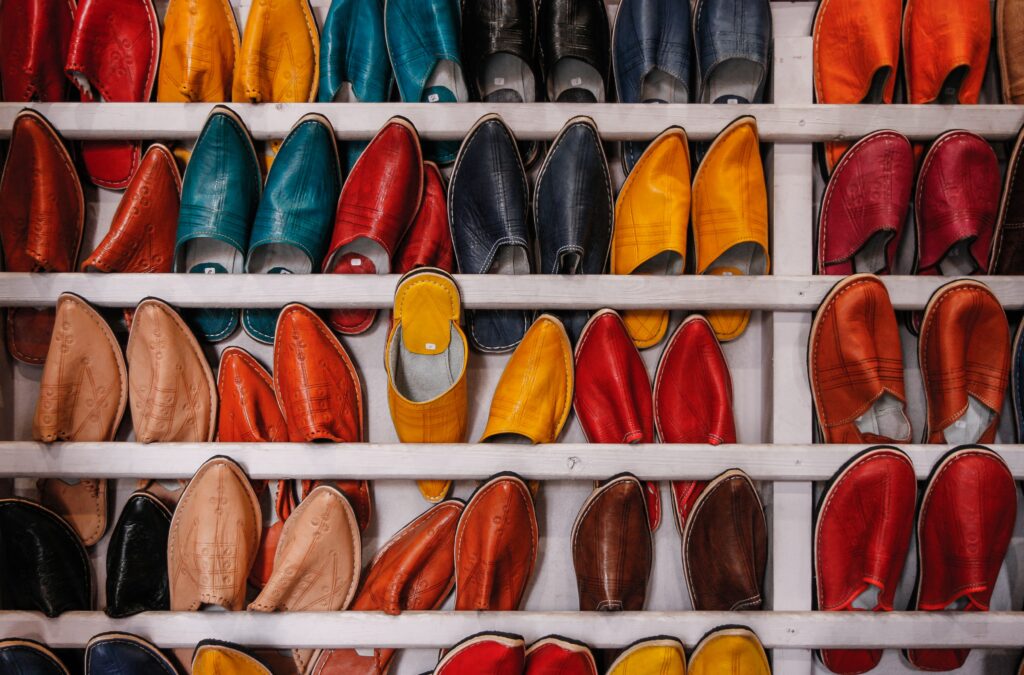 As previously mentioned, the COVID-19 outbreak has led to an increase in demand for certain products. There have also been disruptions to supply chains due to transport restrictions, meaning you should proactively implement short and long-term solutions to deal with this issue.
You can deal with peaks in traffic by optimizing your eCommerce store's performance and stability. Ensure a stable infrastructure with the right web host, load balance by taking pressure off certain machines, and delay the loading of certain web pages.
In terms of supply chain issues, you should let customers track deliveries, ensure out-of-stock items are marked as so, inform your consumers when they'll be back, and display real-time stock inventory levels and pricing.
You can also implement a backorder feature so customers can back order the products they purchase. When doing so, you must display a clear message on your website that highlights how long the item will take to arrive.
Will eCommerce Sales Continue Increasing?
With all COVID-19 restrictions expected to be lifted by July, an end is finally in sight. But will eCommerce sales be threatened by shoppers returning to brick and mortar stores, or will online sales continue to dominate as a consumer preference?
Online retailers are expected to experience a short-term decline in sales, however, the trends that emerged during the pandemic seem here to stay. Digital transformation has accelerated, and consumers have grown accustomed to buying online.
The chances are, going forward, we'll see a balance between physical and online shopping. A long-term forecast of the eCommerce industry would suggest it will continue to trend upwards.
Author
Steven Wu
Steven has been working in the eCommerce market for over 8 years. Specialising in Magento eCommerce development and has a passion for Wordpress. Has worked with clients such as HTC, Cisco, Hitachi, BT, Panasonic, HSBC and Natwest. Steven enjoys reading and rock climbing at the weekends.