Ultimate Guide on Marketing Automation in Magento 2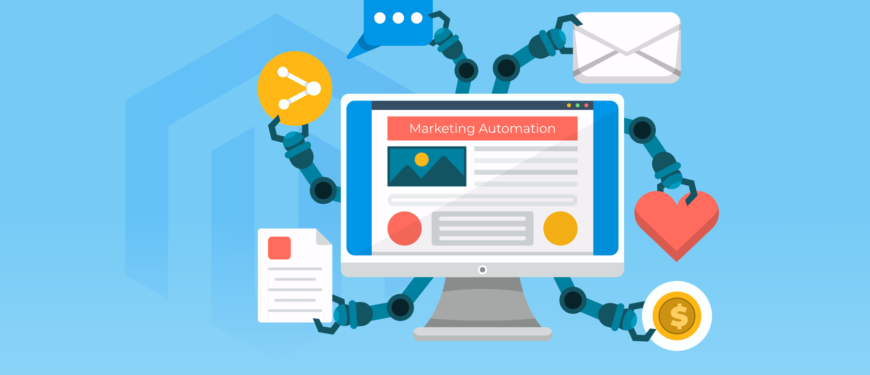 No matter how outstanding your product is, if nobody is buying it, then what's the point? Marketing is vital for a brand. Yes, Captain Obvious. But what about marketing automation? If you haven't implemented this technology yet, 49% of businesses are already ahead of you.
In this article, we offer a complete guide on marketing automation in Magento 2. Read on to learn which workflows can be automated in this platform, and which 3rd party solutions are currently available, and start focusing on higher-order activities.
What is Marketing Automation?
Marketing automation is a technology or a scope of functionalities designed for Marketing & Sales Departments to help them market more effectively. Automated emails, some ad campaigns, or social media posting on a schedule―we are used to automating specific routine tasks in order to save time, or even bring personalization. Marketing automation is all about arranging such activities.
With marketing automation, specific campaigns get triggered following certain customers' actions or the absence of such actions. For example, many eCommerce stores use abandoned cart notifications. This marketing automation technique is well-known to bring extra sales. According to the stats, there are link clicks in 21% of abandoned cart emails, while 50% of those clicks lead to a purchase.
Marketing and sales automation relieves a significant part of the team's repetitive errands, thus helping concentrate on higher-order tasks.
Reasons Behind Introducing Marketing Automation
To get the full gist of what marketing automation can do for your business, we've created a quick questionnaire. Take ten seconds to honestly answer the quiz about the organization you are running or do marketing for: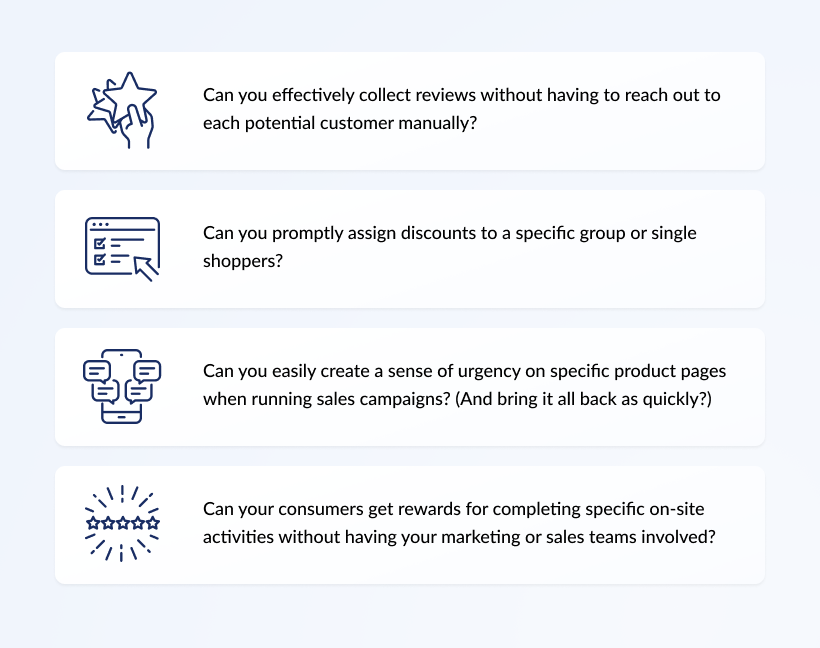 Not really? If you had marketing automated in Magento 2, such activities wouldn't feel like the desire to tear the hairs out.
Advantages of Marketing Automation
Best marketing professionals use marketing automation to increase the accurateness of their campaigns. This ensures better leads for the sales team and higher ROI. The full list of advantages includes the following pro's:
Time Saving→Productivity
Strategy, creativity, solution―a marketer sees their job as a combination of business and art before the solution component turns into days of routine scrutinous work. With time, the routine kills their enthusiasm at the grassroots level.
Marketing automation brings workflow automation and allows spending hours instead of days on similar activities. This brings back more time for strategic creativity and new innovative ideas to help your business stand out from the competition.
Plus, human errors get reduced to a great extent.
Improved Targeting of Messages
The majority of marketing automation users believe it's the most important advantage of using the technique. Mass deliveries and the absence of personalization are known to be ineffective. Customers expect individual offers and one-of-the-kind shopping experience. Why your store? Why your products? Timely and relevant to a shopper notifications trigger communication that is targeted and caters to the needs of a specific shopper.
For example, Magento 2 boasts advanced product recommendations functionality powered by Adobe Sensei. Thanks to the AI and machine-learning algorithms, businesses on this platform get to create highly engaging and relevant experiences for their site visitors. Better targeted offers―better conversions, and…
Improved Customer Experience
'It takes years to win a customer,' says Catherine DeVyre, one of the Top 100 Women of Influence by the Financial Review. The customer journey represents multiple touchpoints with a brand. Even after customer acquisition, it's all about the virtuosic combination of numerous means. All is done to make customer engagement deeper, your brand perception more reliable and positive, and the churn reduced. Marketing automation gives you a hand in improving the customer experience when the timing is right, fast, and easy.
Better Quality of Leads
Marketing automation enhances relationships with prospective customers. Lead nurturing becomes possible thanks to making offers more relevant to a specific segment of your customer base. As an outcome, the sales department gets more qualified leads. For example, both wholesale and retail customers visit your site. Naturally, wholesale shoppers expect better-priced deals. Why not ensure they get such offers automatically?
Shortened Sales Cycles
Following the AIDA model (four steps a customer goes through before making a purchase, i.e., 'Attention', 'Interest', 'Desire', 'Action'), marketing automation certainly helps shorten the customer journey. After you analyze the steps your site's visitors complete before making a purchase decision, automation of these steps helps align the sales cycle with the customer journey, and thus achieve more closings.
Revenue Boost
Marketing automation― like any other tool―requires investment. Against all the odds and, most importantly, it pays back rapidly. Thus, 77% of its users saw an increase in conversions and 80%―a boost in the number of leads using marketing automation tools).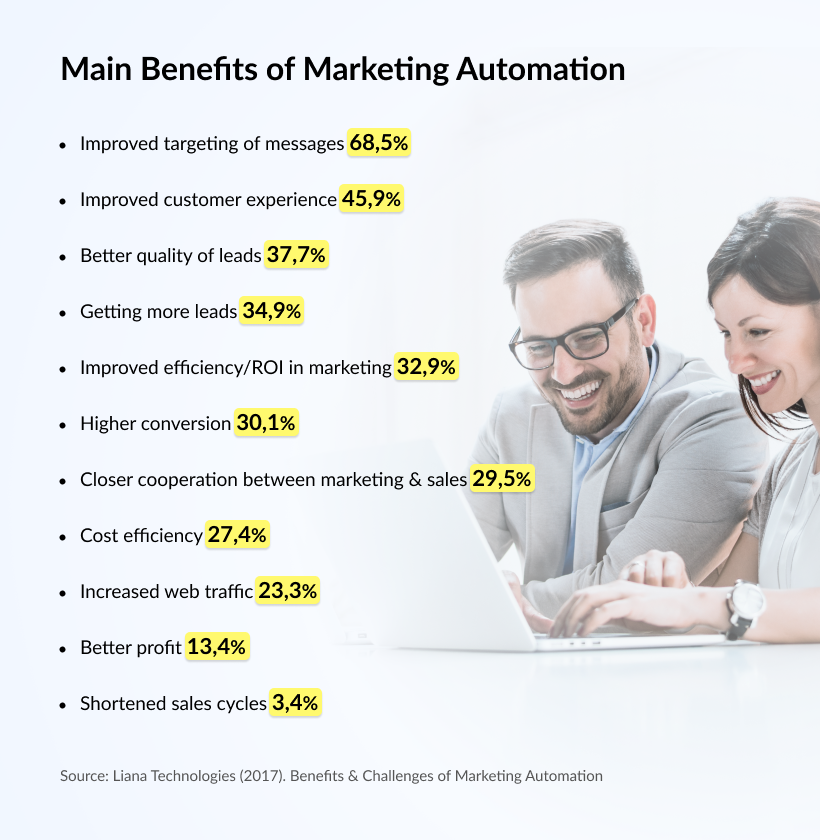 Disadvantages of Magento Marketing Automation
Investment
Some small businesses and startups are often tight on the budget. We won't surely surprise you by saying that many companies try to cut corners on marketing, no matter what size they are. Investment in marketing automation might feel awkward.
Then, comes the point when marketing strategies, the cost of a man-hour, KPI, and efficiency get analyzed. That's probably pure math. If the benefits of introducing marketing automation outweigh the costs, then the changes in the workflow of your Marketing Department make sense.
Steep Learning Curve
It's not all about the money. Some marketing automation solutions are rather complicated and require a significant time investment.
Here, it's critical to choose the right software and collaborate with the trusted company with a proven high level of support, well-written documentation, and video tutorials.
Make sure to schedule enough time for learning, do the testing after software deployment, make the necessary adjustments, and reap the benefits.
Insufficient Marketing Strategy
Buying new software won't do the whole job for you. A clear marketing strategy is required to ensure marketing automation delivers successfully. The technique is like driving a vehicle. Marketing automation would be the car, while your marketing department―the driver who decides on the direction the car should take.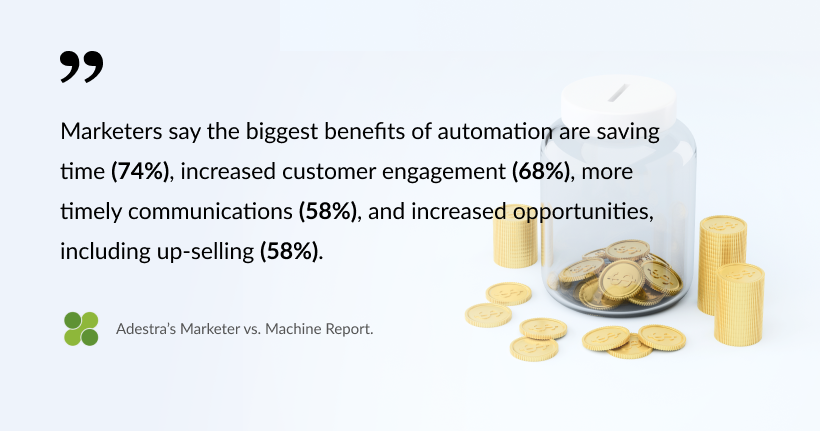 What Marketing On-Site Activities Can Be Automated?
Now, as you know, what exactly you'd like to achieve, what processes take the most time of your team, and which activities need improvement, let's overview some product marketing activities that can be automated.
Emails
Did you hear that more than 68% of companies spend one week or more to create just one email? This means that marketers spend too much time creating content. Email marketing automation saves precious resources. Be it any kind of a follow-up email (abandoned cart emails, product review reminders, reward points emails, etc.) or a series of welcome emails, automated chains of well-written and designed emails work.
FOMO
Fear-of-missing-out (FOMO) marketing is a powerful physiological technique that should not be ignored. Product countdown times, sales notifications, in-stock status displays, 'This product was viewed X times today,' promo bars, product labels, etc.―it all helps increase shoppers' desire to grab the opportunity and complete a purchase now. If not overused (i.e., triggered by specific customers' activities, timing, rules, conditions, workflows, etc.), such notifications encourage impulse buying of about 60% of shoppers.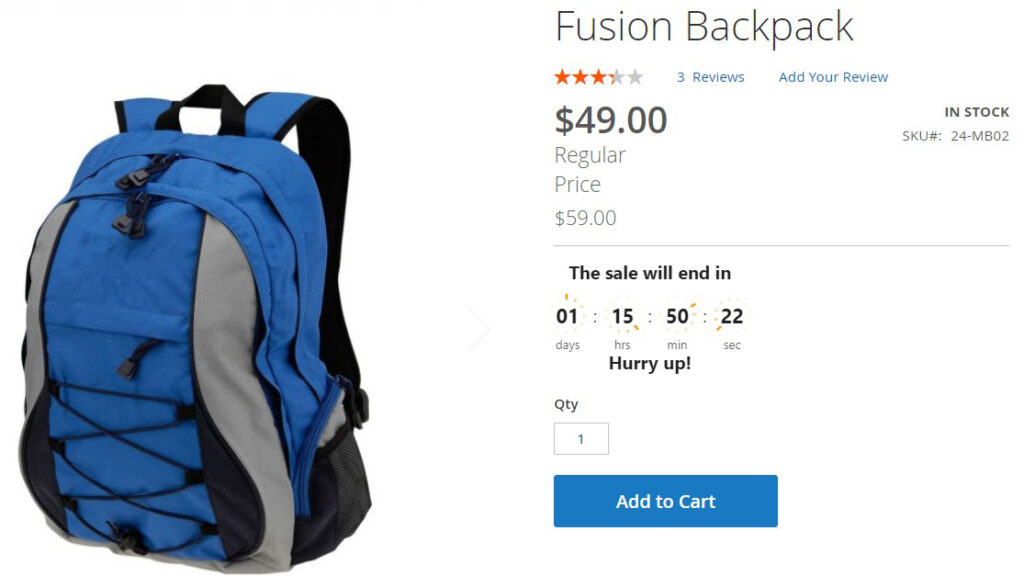 Website Operation Optimization
Website Operation Optimization
It might probably sound too broad, but many routine on-site activities can actually be automated. For example, if you are planning to run a promotion and wish to add banners to your site, the possibility to add and remove such CMS blocks on a schedule might be handy. Your marketing team will not have to sit and wait for the right timing to do all the necessary edits manually. Or you could use a pop-up to collect customer reviews automatically following a specific trigger. It all depends on the optimization objectives specifically on your site.
Loyalty Program
Customer loyalty program is a marketing tactic used to reward shoppers for their on-site activities. Giving something to your shopper allows demonstrating how you appreciate their choice and time. Rewards help build a positive attitude to your brand and retain your shoppers.
Forethought in advance, a rewards program can be easily automated. Following specific event triggers, customers get rewarded for completing a purchase, reviewing a product, spending a specific amount in your eCommerce store, birthdays, and much more.
Personalized Discounts
Personalization was, is, and will remain the king. Marketing automation allows generating personalized discounts to a selection of customers. It could be cart or cart items attributes. For instance, you could offer personalized coupon codes to customers who spend an X amount of money in your store or purchase specific items.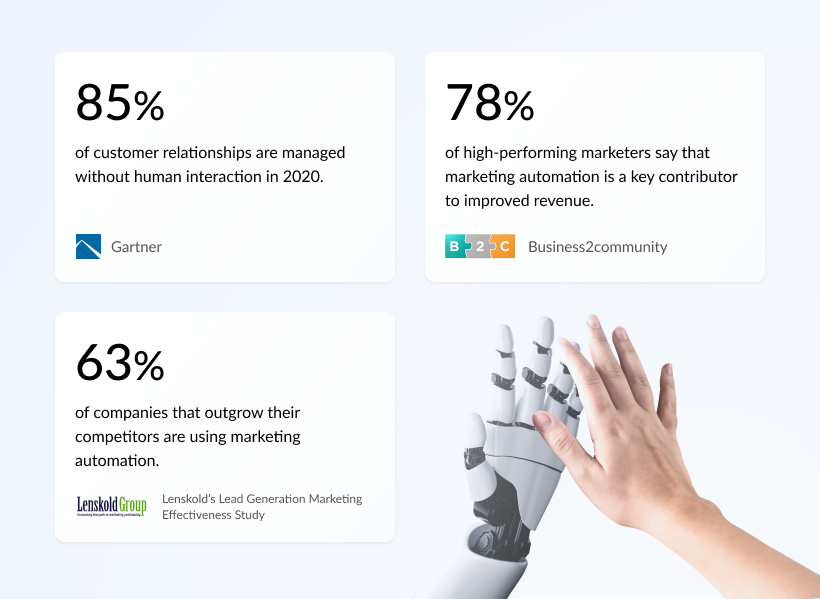 Marketing Automation Possibilities in Default Magento 2
No heaping praises on Magento 2 here. If you've opted for this CMS, you are perfectly aware of how powerful it is, including the default capabilities for the marketing and sales departments. In the core Magento 2 admin panel, you can easily overview the basic marketing functionalities:
From the above screenshot, we can see that the platform provides all the necessary basics, i.e., catalog/cart prices rules, newsletters, and reviews. Magento Commerce users will have access to gift cards and reward points. The further advanced functionalities you can look at incorporating are:
Emails Automation
Powered by DotDigital, the cloud-based tool allows you to create personalized email communications based on the data available in your Magento 2 store. It will enable sending campaigns on a schedule, creating rules for automatic sendings, and more.
Product Recommendations Powered by Adobe Sensei
Thanks to the advanced AI-driven algorithms, Adobe Target helps cross-sell and upsell product recommendations more effectively. Customizable design, built-in A/B testing possibilities help show the most relevant to a site visitor content. See the official video below for more details:
However, the default functionality may still not be enough. Then, the trusted third-party extension builders are always there to help and offer noteworthy solutions.
Magento 2 Extensions to Cover Specific Marketing Activities
Now, as we know what functionalities can be automated in default Magento 2, you might want to go further and add some extra marketing automation powers. We studied the solutions that are currently available on Magento Marketplace and have come up with the following table of Magento 2 extensions. They are nowise from the best to the worst order. These modules offer unique and different marketing automation features. See what improvements they can bring to your Magento website: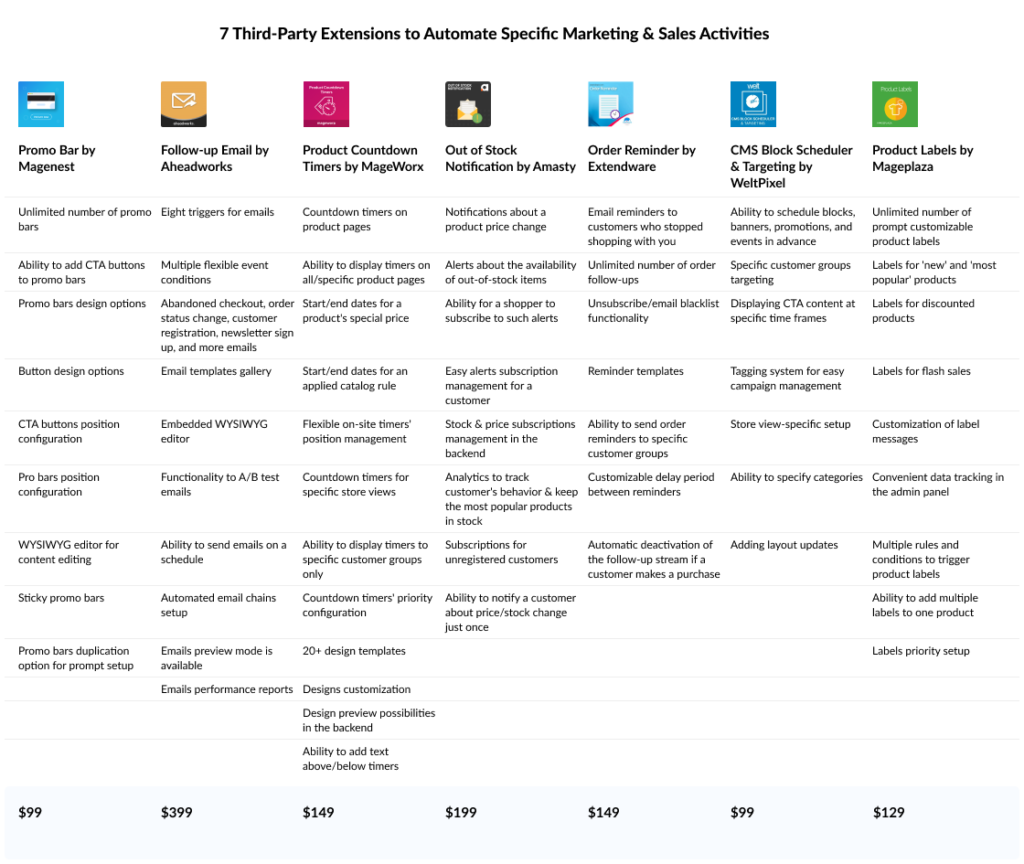 Marketing & Sales Suite for Magento 2 by MageWorx
The Marketing & Sales Suite by MageWorx is a have-it-all extension that allows automating multiple marketing and sales activities, starting with improved default Magento 2 product reviews and up-to building an all-sufficient rewards program: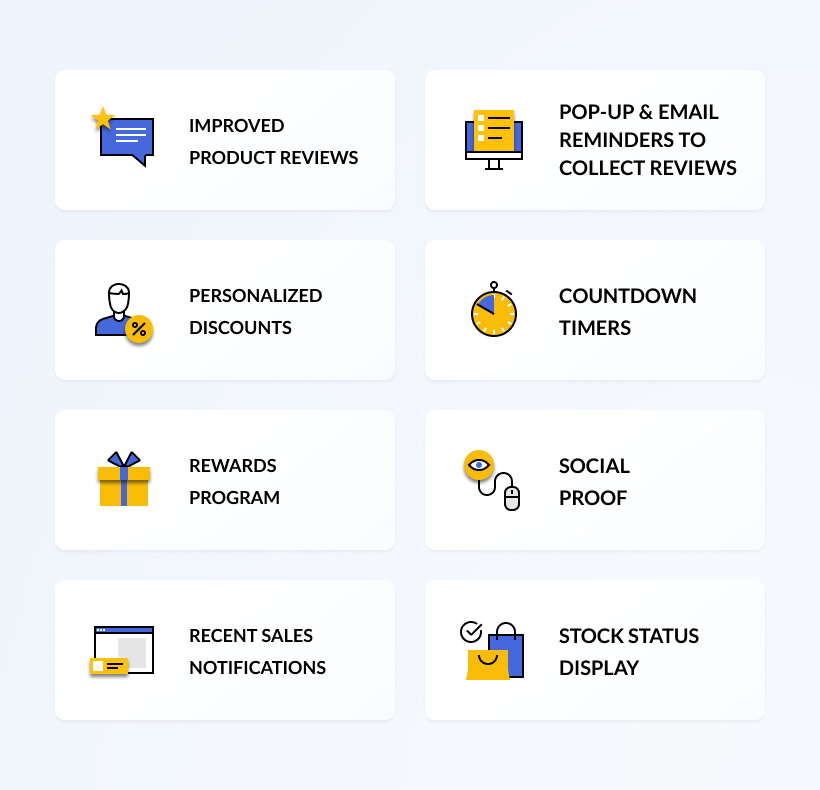 The Marketing & Sales Suite adds both backend and frontend improvements. Some of the features include as follows:
Advanced product reviews as a means to build credibility of your products and collect feedback on your offerings more effectively. It helps show your customers that their opinion matters, as well as make the necessary quality improvements to your product and the customer service.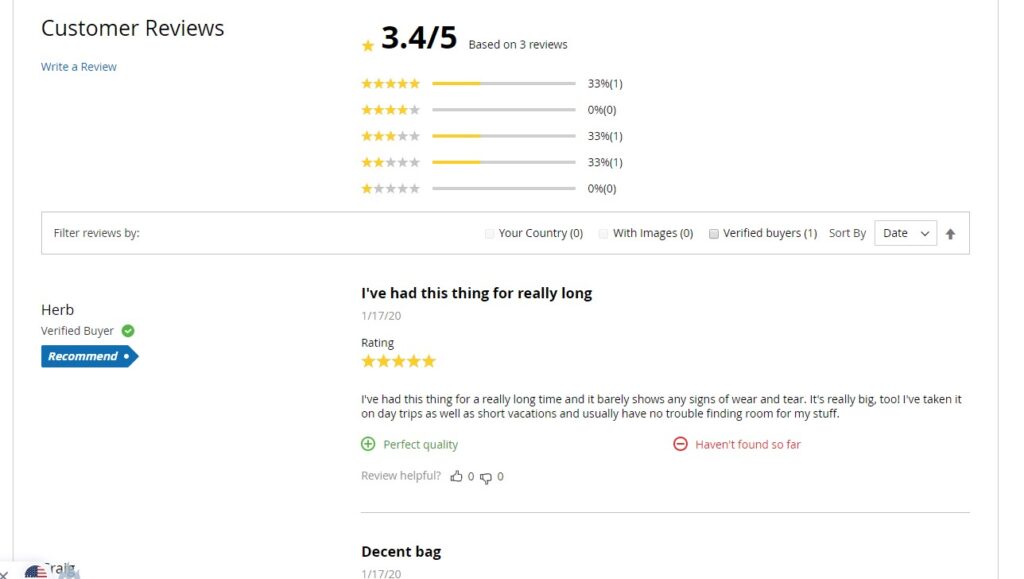 Pop-up & email reminders to collect customer reviews when the timing is right.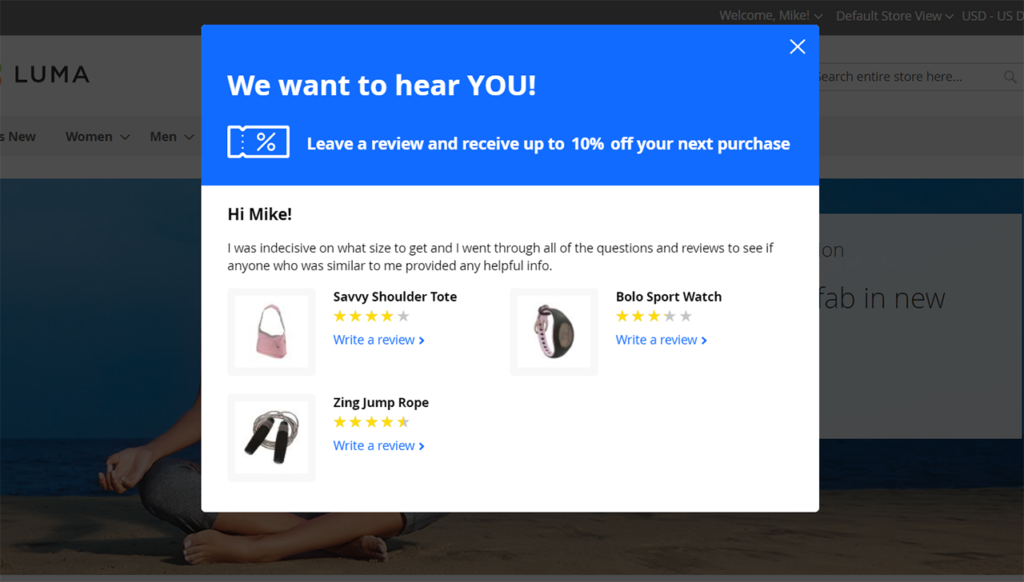 Countdown timers, stock status display, and social proof pop-ups/notifications to create a sense of urgency and the fear of missing out when running sales campaigns.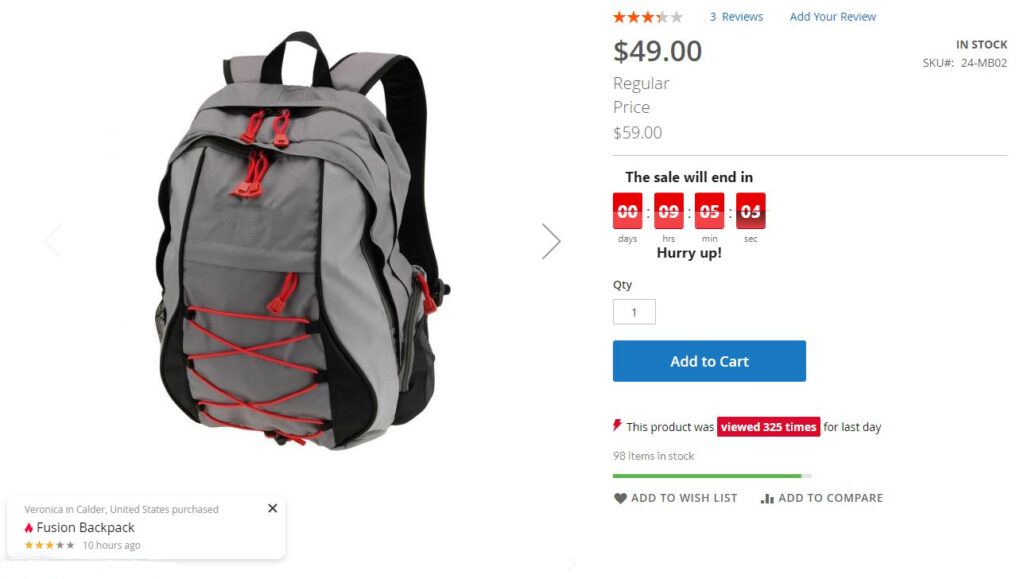 Personalized discounts for highly targeted promotions.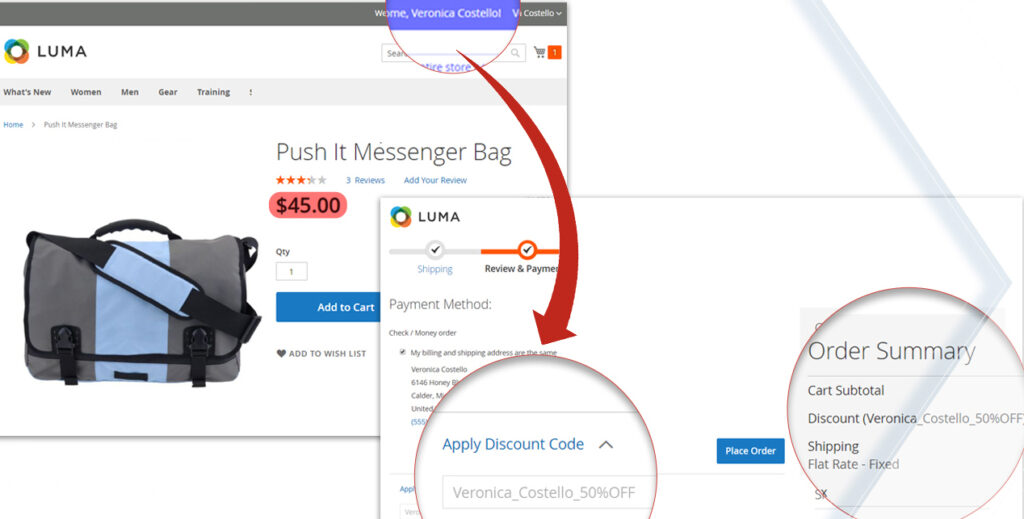 Sufficient rewards program to build loyal relationships with your customers and thus retain them.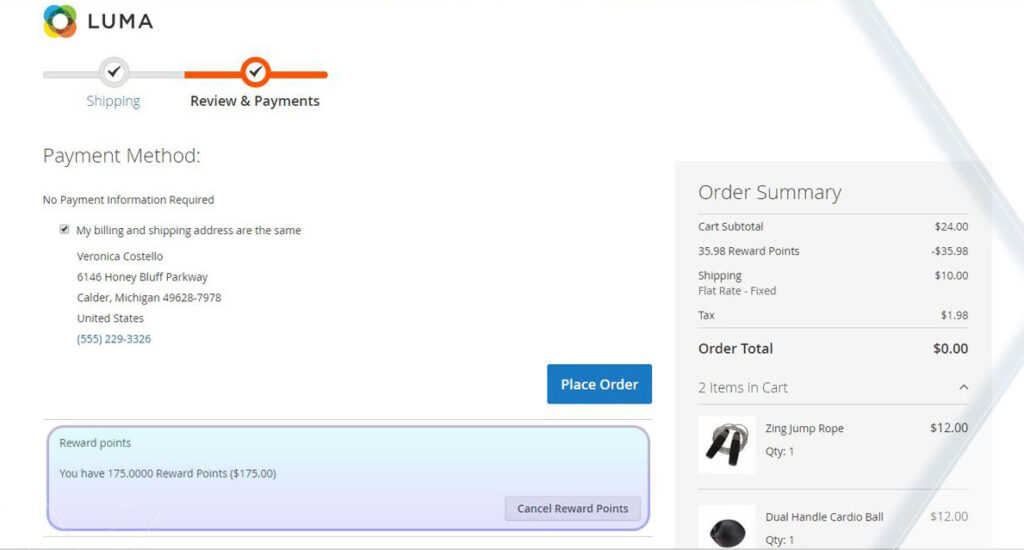 Depending on which marketing and sales activities you wish to automate, the extension from MageWorx can become a reliable assistant that helps achieve a significant majority of them. With a highly responsive support team that operates free of charge and free lifetime updates that the company offers, the Magento 2 Marketing & Sales Suite extension deserves special attention.
Bottom Line
Marketing automation absolutely does not replace your marketing team. It makes it stronger and more effective. You shouldn't expect marketing automation to do all the planning for you. But the technique can help your marketing and sales department scale substantially, and thus increase customer retention, loyalty, and on-site shopping experience. This undoubtedly leads to a boost in sales and improved positive brand perception.
In this article, we did our best to highlight the most important concepts of marketing automation. We covered the main workflows that could be automated both in the default Magento 2 and with the help of third-party extensions.
What do you think about marketing automation? Is default Magento 2 enough for your business? Or, have you opted for a third-party solution? Feel free to share your thoughts in the comments below. We are excited to learn about your experience!
Author
Ellie Yantsan
Ellie Yantsan is the Marketing Executive at MageWorx, Magento, and Shopify solutions development company. Valuable content has always been her weakness, either reading, and sharing, or producing such content on her own. Ellie is always happy to receive comments on her articles as 'feedback makes perfect.'