6 Social Strategies to Drive Serious Traffic to Your Store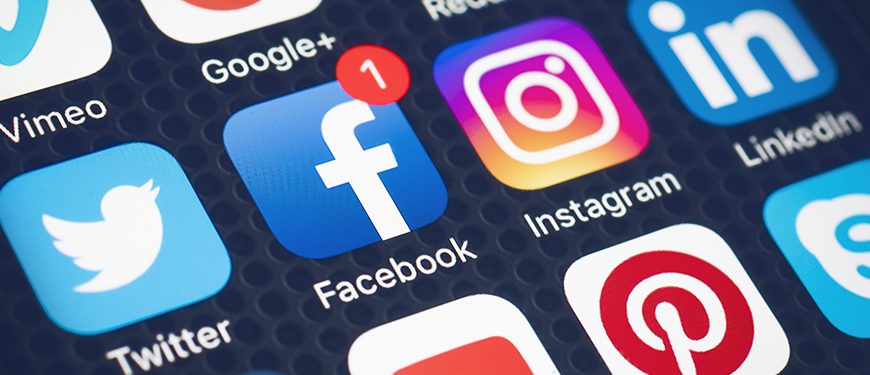 Social media has gone way beyond funny cat videos and sharing embarrassing photos taken over the weekend.
These days, social media has become huge for businesses. It wasn't long ago that people were wondering how social media sites like Facebook were going to make money from their 'free' platforms. Now, it's difficult to imagine what we ever did before Facebook Advertising came along.
There are so many stats that show you how big social media has become. We won't list them all here, but check out this resource from WordStream for some of the latest.
It's clear social media should be part of your marketing strategy, and when used properly, it can drive serious traffic to your store.
Here are 6 strategies you can use to boost your social traffic.
1. Get tips from the competition
Before you start looking at paid and organic social traffic, start by finding out how your competitors are engaging followers so you know what you're up against.
Sometimes your competitors can be your best friends. By finding out exactly how they are performing on social platforms, you can use their techniques, improve upon them, and beat them at their own game.
A social media competitive analysis involves gathering data on your competitors, and you can start to do this without any specialist tools. Simply identify who they are and then list their websites and social sites in a spreadsheet. Then in separate columns list:
how long they spend between posts.
the last time they posted.
how many of their comments they respond to.
the type of content they share.
how many of their posts are promotional.
the tone of their posts.
You can then use a specialist tool like Sprout Social's competitor reports to find out:
when they post most successfully, including the days and the times.
the channels they use to get the best results.
the number of followers they have on each channel.
how frequently they respond to comments.
the types of content they publish (videos, images, etc).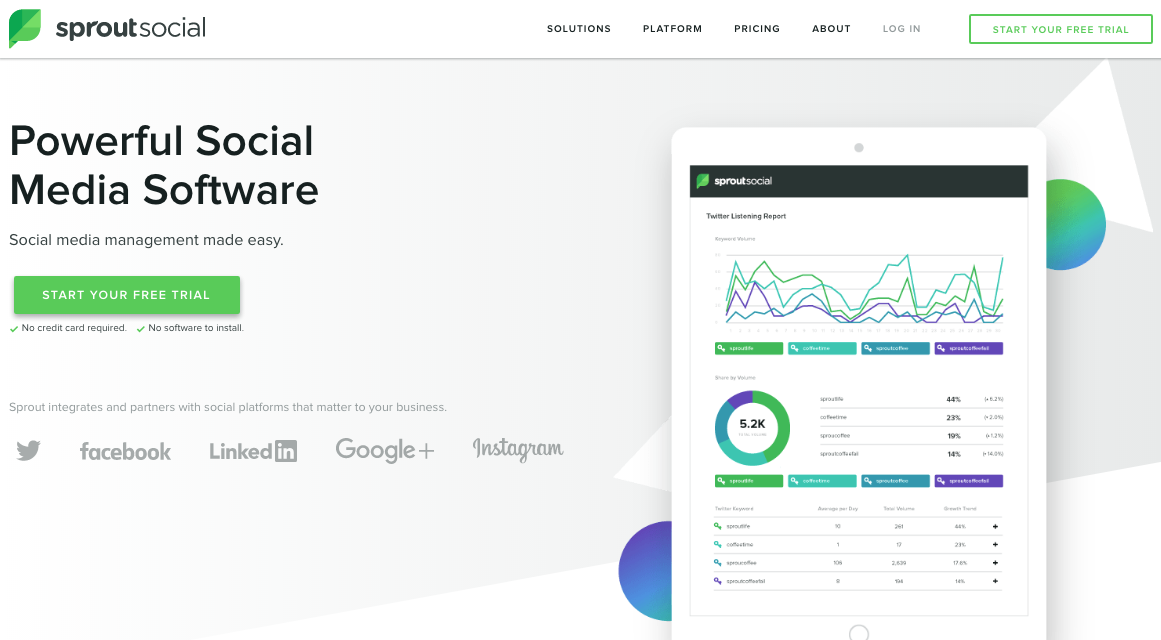 These days, you can access a huge pool of data with very little effort, and this can give you a very good idea about exactly what works in your niche.
You can then use this as inspiration to direct your own social strategy so you can put yourself on a level footing with the best in your industry.
2. Drive traffic via advertising
There is no quicker way to drive traffic to your website than with advertising.
Paid social is big business, and all the big social networks have advertising options now. But that doesn't mean they are all the same.
Facebook is widely considered the best platform to start with because it's the biggest and it has excellent advertising opportunities.
So how do you drive traffic with Facebook Advertising? This is a huge topic, so we'll cover the basics.
Once you have a Facebook page (hopefully you've already got one), you can start creating ads. Facebook provides a range of options for ads, so start off by scanning through these.
'Link ads' are the ads you want to use for traffic generation, and they come with various call to action buttons including 'Shop Now' and 'Sign Up'.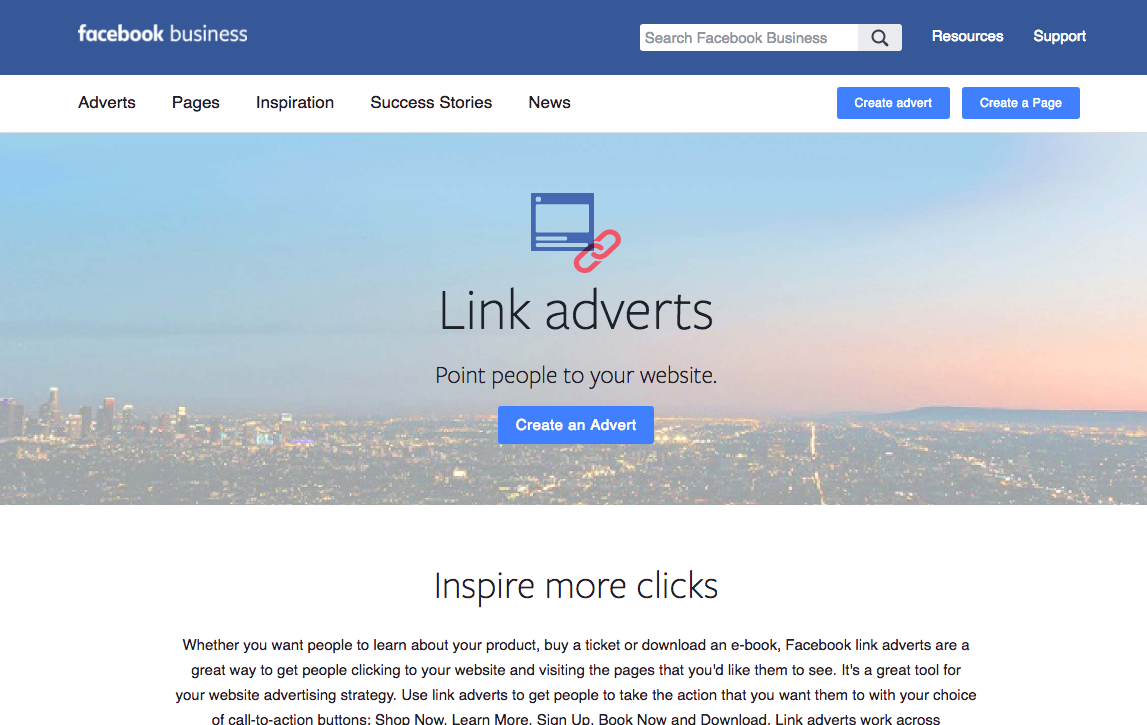 You can choose between store visits or conversions depending on your ultimate goal, so think carefully about exactly what you want to happen.
If you want website visits but you are not worried about a specific conversion, choose the ad option that allows you to get more visits. If it's conversions you want, use the ad option that focuses on conversions, and Facebook will promote your ad to people who have a history of converting.
Alternatively, you could also experiment with lead adverts in order to grow your list rather than getting direct traffic to your site.
You can start advertising on Facebook with a very low budget, so your best bet is to experiment with ads, ad types and audiences until you find what works for you.
3. Improve your customer service on social
While advertising can be an effective way to drive traffic quickly, don't forget about free traffic. Increasing social traffic to your store is related to the amount of engagement you generate.
Engage more people with great content and you'll get your brand in front of more people via shares and comments – and this is what will ultimately lead to more web traffic.
And one of the best ways to engage on social media is through customer service.
Providing outstanding customer service is crucial to the success of any online store. On your website, you probably have a telephone number, email and even live chat to make sure your shoppers can get answers to their questions conveniently.
But social provides you with yet another channel to enhance your customer service offering.
According to this infographic, 71% of customers are likely to recommend a company when they have had a positive experience of customer service on social media.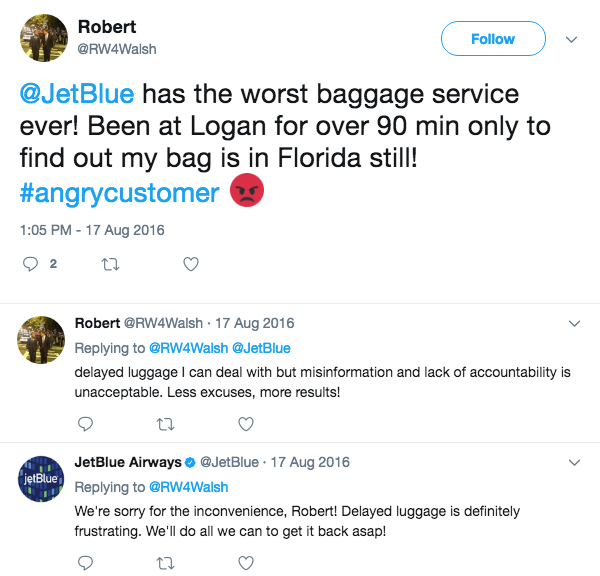 People spend a lot of time on their social networks, so make it easy for them to ask a question directly from Facebook, Twitter, etc, without leaving the platform. Encourage people to contact you either via a private message or via a public post.
The added benefit when they post a public question is that you can show how great your customer service is to anyone else who is checking out your social profile.
This will help to increase your visibility, boost your brand image and ultimately encourage more people to visit your site from your social channels.
The Telegraph has listed a few examples of humorous customer service via Twitter that are worth taking a look at, and there are some more examples here that show just how creative you can be with your customer service.
4. Use Buzzsumo to create winning topics
We've already mentioned that generating more traffic from social (other than ads) ultimately involves getting more engagement.
That means you want to create the type of content that is going to get shared more and get in front of more people organically.
You can increase your chances of doing that by creating content on topics that have already proven to generate great results.
Buzzsumo is the tool to use for this.
Visit the home page and type in a topic, then instantly find out which content has been getting the most engagement. This screenshot shows the top results for 'AdWords' based on the number of social shares: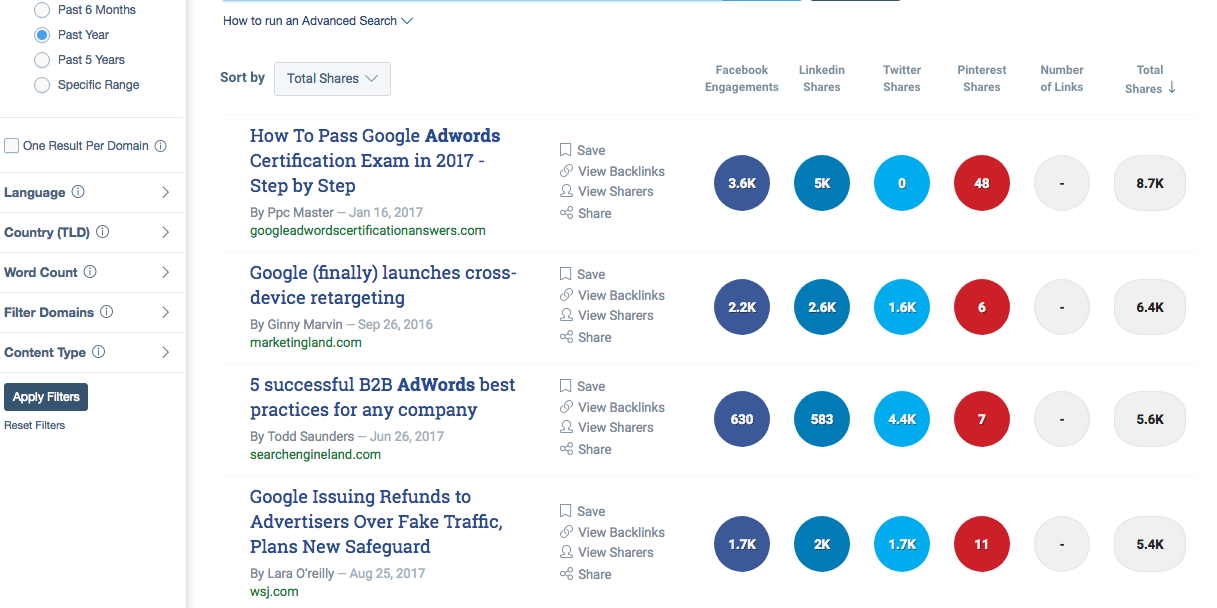 Don't copy the exact ideas, but use them as inspiration. If you're going to spend time creating copy to get engagement, it makes sense to focus on topics that have a better chance of getting noticed.
5. Use more videos
Another way to generate more engagement – which ultimately leads to more traffic – is to use more visuals.
Images and videos do well on social networks. They capture attention and they don't get ignored as easily as text.
Videos especially can really help when you are marketing a product. For example, you could show a video of the product in action, and this helps people to validate their decision.
Indeed, four times more people prefer to watch a video about a product than read about it.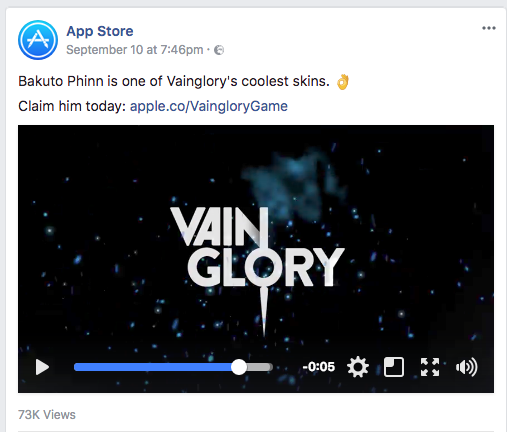 You could launch videos of exciting new products that have arrived in your store or funny videos of people using the products.
This creates more engagement and increases your chances of getting shared, which gets your brand in front of more people and can result in more traffic to your store.
6. Use giveaways and special offers
Giveaways and special offers are great ways to get people more engaged in your brand.
Hold a competition like a photo competition and get people to send in videos or photos of them using your product in a funny way, then give a worthwhile prize to the winner.
This is the sort of thing that gets traction and spreads across social media, and it's the perfect way to promote your business.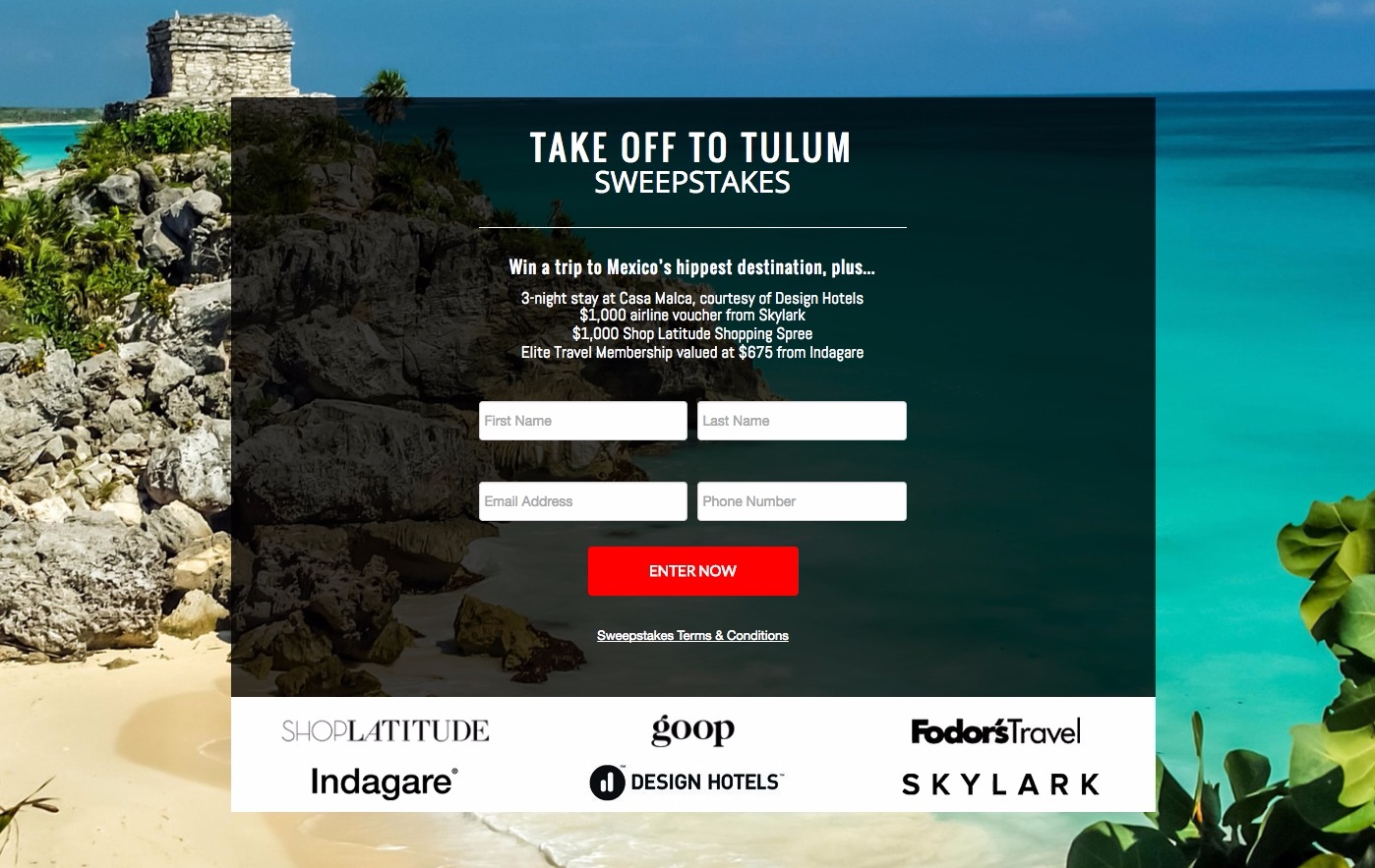 Special offers are also effective, such as a discount coupon that can only be redeemed that day or that week. This is bound to encourage more people to click through to your store.
If you're looking for some inspiration, Wishpond has collected a large list of successful Facebook competitions that you can check out.
It all helps to get your brand in front of more people and get more people talking about you – and, as a result, more traffic to your store.
Generate engagement and boost social traffic to your store
These are all ways that you can increase your chances of boosting social traffic. You don't have to focus on all of them, but try them out and see which techniques work for you.
Getting more social traffic is possible, so start experimenting with these techniques and see if you can send you social traffic soaring.
Author
Craig Randall
Craig has been working as a print designer for over 15 years. He specialises in working with leading publishing houses to develop fun, colourful and engaging multi-activity children books. He's worked with clients such as Nickelodeon, Cartoon Network, Warner Brothers, Star Wars and Marvel. Craig likes to spend time away in the country to relax and reflect upon the landscape.