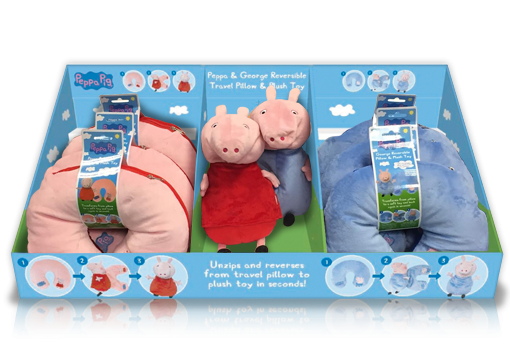 Licensed Packaging and Display Design
We have created licensed display units in the past for various brands including Peppa Pig, Paw Patrol and Thomas & Friends.
We can cater to many different sizes and shaped display units that suit our clients' needs.
The process is very simple, below is the steps taken from start to finish:
Process
Step 1: The Briefing Stage
We discuss the specifications of a job with the client, outlining all the details and measurements and any additional info we need before proceeding.
Step 2: The Design & Approval Stage
We go away and start designing whilst communicating with the client on a regular basis.
In addition to any client amends, with licensed products, it is a contract requirement that the licensor approves anything before proceeding to print. So any amends from the licensor need to be taken in to account here as well. Once both the client and licensor are happy and the product is approved, we then proceed to step 3.
Step 3: Ready For Print Stage
We're now ready to send the factory-ready files to get the product made. We supply our factory-ready files to our client by means of acceptable well-known file-sharing software, such as Dropbox.